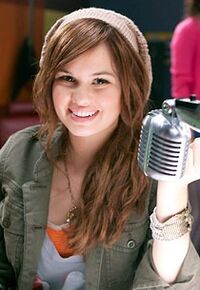 Tara Adams is the protagonist of the Disney Channel Movie Radio Rebel.
History
She is a shy girl, but secretly is the radio host known as "Radio Rebelde". When his stepfather finds out, it offers Tara to work on his radio station.
Ad blocker interference detected!
Wikia is a free-to-use site that makes money from advertising. We have a modified experience for viewers using ad blockers

Wikia is not accessible if you've made further modifications. Remove the custom ad blocker rule(s) and the page will load as expected.