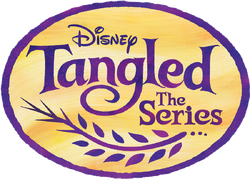 The following is a list of episodes of Tangled: The Series, listed in the order they originally aired.
The series premiered on March 24, 2017 while the series pilot movie, Before Ever After, premiered on March 10. The series is reportedly planned to air seventy-eight episodes over the course of three seasons, and two more specials in November 2017 and February 2018.
Series Overview
Season
Episodes
Originally aired
Season premiere
Season finale
Pilot
March 10, 2017
Shorts
4
May 5, 2017
May 26, 2017
1
26
March 24, 2017
TBA
2
TBA
TBA
TBA
3
TBA
TBA
TBA
Television Film
Title
Original Airdate
Tangled: Before Ever After
March 10, 2017
Rapunzel grapples with the responsibilities of being a princess and the overprotective ways of her father. While she wholeheartedly loves Eugene, Rapunzel does not share his immediate desire to get married and settle down within the castle walls. Determined to live life on her own terms, she and her tough-as-nails Lady-in-Waiting Cassandra embark on a secret adventure where they encounter mystical rocks that magically cause Rapunzel's long blonde hair to grow back. Impossible to break and difficult to hide, Rapunzel must learn to embrace her hair and all that it represents.
Shorts (2017)
Title
Original Airdate
"Checkmate"
May 5, 2017
While Maximus is on guard duty, Pascal goes to great lengths to convince him to play a game of chess.
"Prison Bake"
May 12, 2017
Attila, the Pub Thug baker, explains the story of how he conceived his signature baked good.
"Make Me Smile"
May 19, 2017
Old Lady Crowley is the grumpiest person in Corona, but that doesn't stop Rapunzel from trying to make her smile.
"Hare Peace"
May 26, 2017
Rapunzel is tasked to watch the Cobbler's pet bunny, which proves to be no easy task.
Season One (2017)
No. in
Series
No. in
Season
Title
Original Airdate
Production
Code
01
01
"What the Hair?!"
March 24, 2017
101
Rapunzel and Cassandra seek out an alchemist in their first attempt of solving the mystery as to how Rapunzel's golden hair grew back. Eugene follows them but things don't go quite as planned due to something under the ground.
02
02
"Rapunzel's Enemy"
March 31, 2017
102
When Rapunzel gets booed at a ceremony, she attempts to win the favor of this jeerer, especially when the jeerer, Uncle Monty, is liked by everyone else.
03
03
"Fitzherbert P.I."
April 7, 2017
103
After successfully catching a criminal, Eugene trains to be a royal guard. Unfortunately, the Captain of the Guards, who happens to be Cassandra's father, shares Cassandra's loathing of him. Meanwhile, Rapunzel prepares for her royal portrait to be painted by revered painter The Giovanni.
04
04
"Challenge of the Brave"
April 14, 2017
104
When Rapunzel catches Cassandra practicing for the Challenge of the Brave, she decides to compete as well.
05
05
"Cassandra v. Eugene"
April 21, 2017
105
Cassandra and Eugene have been arguing a lot. In order to coerce them to get along, Rapunzel tricks them into entering a dungeon cell and locks them up so that they can settle their differences. Of course Rapunzel's plan doesn't go well when The Stabbington Brothers plan to take advantage of this by getting even with Eugene and Cassandra.
06
06
"The Return of Strongbow"
April 28, 2017
106
When Eugene's old friend Lance Strongbow sweeps back into town, he tries to drag Eugene back into his thieving ways.
07
07
"In Like Flynn"
July 23, 2017
107
In order to prank a rival monarch, King Frederic recruits Eugene to help pull off a scheme.
08
08
"Great Expotations"
July 30, 2017
108
Cassandra is given the chance to be a guard, but only if she can complete her handmaiden duties in time.
09
09
"Under Raps"
August 6, 2017
109
Rapunzel discovers that Cassandra has a crush on a mysterious visitor from out of town.
10
10
"One Angry Princess"
August 13, 2017
110
When Attila is accused of destroying Monty's Sweet Shoppe, Rapunzel puts her detective hat onto prove that he didn't do it.
11
11
"Pascal's Story"
August 20, 2017
114
When Pascal begins to feel like he does not fit into Rapunzel's new life in the castle, he runs away.
12
12
"Big Brothers of Corona"
October 1, 2017
TBA