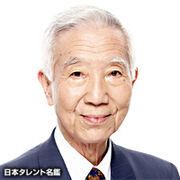 Takkō Ishimori
(石森達幸,
January 11
,
1932
-
June 5
,
2013
) was a Japanese voice actor from Nagasaki Prefecture, Japan. He debuted in 1960, and was attached to the talent agency Arts Vision at the time of his death in 2013. He was one of the founding members of Theater Echo. He was best known for voicing Sengoku in One Piece.
Dubbing Role
Animation
Video Games
Ad blocker interference detected!
Wikia is a free-to-use site that makes money from advertising. We have a modified experience for viewers using ad blockers

Wikia is not accessible if you've made further modifications. Remove the custom ad blocker rule(s) and the page will load as expected.