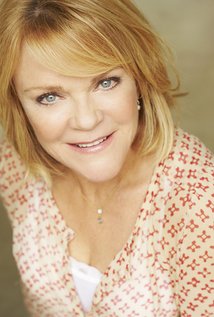 Stephanie Faracy (born January 1, 1952) is an American actress who portrayed Jenny Dennison in Hocus Pocus, Anna in the 2005 Touchstone Pictures film, Flightplan, Mrs. Sullivan in the ABC TV show, Grey's Anatomy, Mrs. Tanen in the ABC TV show, Ugly Betty, Patty Schultz in the ABC TV show, Castle, Miss Charlotte in Desperate Housewives, Mrs. Marlowe in Safety Patrol and Nora James in Dog With a Blog. She also appeared in the ABC TV show How to Get Away with Murder as Ellen Freeman.
Ad blocker interference detected!
Wikia is a free-to-use site that makes money from advertising. We have a modified experience for viewers using ad blockers

Wikia is not accessible if you've made further modifications. Remove the custom ad blocker rule(s) and the page will load as expected.