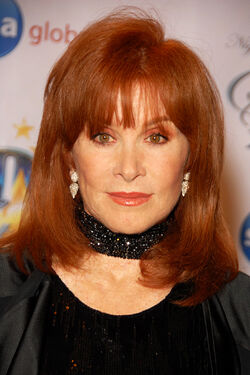 Stefanie Powers (born Stefanie Zofya Paul; November 2, 1942) is an American film and television actress best known for her role as Jennifer Hart in the 1980s television series Hart to Hart.
Her Disney roles include Kate Fairchild in The Boatniks, Nicole Harris in The Love Bug and herself in the 1989 TV special The Disney-MGM Studios Theme Park Grand Opening.
Gallery
Ad blocker interference detected!
Wikia is a free-to-use site that makes money from advertising. We have a modified experience for viewers using ad blockers

Wikia is not accessible if you've made further modifications. Remove the custom ad blocker rule(s) and the page will load as expected.