Springtime with Roo is a 2004 direct-to-video animated musical adventure film, featuring characters from Disney's Winnie-the-Pooh franchise. It is a very loose adaptation of Charles Dickens' A Christmas Carol and normally based on the A.A. Milne stories.
Synopsis
An overexcited Roo, along with Pooh, Piglet, Tigger and Eeyore, pay Rabbit a visit to celebrate Easter. But instead of finding an Easter party they find a Spring Cleaning Day celebration led by Rabbit who makes up the holiday to replace Easter. While the gang clean up Rabbit's house, Roo finds all their Easter eggs and decorations stored away in Rabbit's closet, and throws a surprise Easter party for Rabbit. Unfortunately, he is clearly annoyed and enraged at them for not doing his "Spring Cleaning Day", and sends them out to clean. Roo is sad that Rabbit is unhappy, and Tigger wants Roo to have a happy Easter, so Tigger tries to talk to Rabbit while Roo and the others try to make an Easter celebration of their own in their hopes of cheering up Rabbit.
In order to convince Rabbit that he still misses Easter and how he used to like it to which Rabbit does not believe from hating it so much, Tigger and the Narrator take Rabbit out of the storybook and back in time [a few chapters of the book] (Which is over hundreds of pages away) to last year's Easter celebration. Rabbit, as the Easter Bunny, tried to make everything as organized, orderly, and perfect as possible, treating Easter like a professional occasion rather than a great holiday. Tigger and the others wanted to have fun and unique with making and hunting the eggs, but Rabbit was actually shown to be very over-protective on his views of the holiday, claiming, "It isn't fun; it's Easter!" So Tigger and the others swiped all the Easter eggs behind Rabbit's back, and he found them hunting the eggs and celebrating Easter without him. Everyone is more happy with Tigger being the "Easter Bunny" instead of Rabbit. Feeling left out of the fun and disappointed that he isn't the one getting this kind of honor from his friends, it was then he decided to stop the Hundred Acre Wood from having another Easter celebration again. Rabbit finds out Tigger was right about him liking Easter in his past, but instead of agreeing to allow the holiday back, Rabbit then sadly tells Tigger he wants to be left alone, still upset and bitter about his past, and accusing Tigger of stealing his role as the Easter Bunny.
The present Tigger sadly returns to tell Roo and the others that Easter is still banned while Rabbit returns home in the book. Although Tigger feels that he had let Roo down, the only thing Roo wants is for Rabbit to be happy again, so he and the others try to come up with a plan to do so. Meanwhile, the narrator purposely takes Rabbit to Roo's house instead of his own to show him how much Roo and the others still care about him, and how he should do the same thing, but Rabbit remains unconvinced, heads home and puts all the Easter supplies in a chest, frustrating the narrator. So late that night, the narrator takes Rabbit into the "pages that not have yet been written", or into the future of the Hundred Acre Wood. It is Spring Cleaning Day, and all the supplies and chores are organized exactly as Rabbit wanted. Rabbit is happy about this at first, but he later learns that the Hundred Acre-Wood is deserted. All his friends had moved away because of his selfishness. Christopher Robin, Owl and Gopher (who are not present in this film) have also moved away (most likey to not get involved). Rabbit wonders why his friends would leave him and the narrator tells him it's because he didn't treat them like friends and shows him how he acted telling him that all he thought about was what he wanted. Rabbit finally realizes that he was a jerk to his friends, and he was wrong to try and control something that everyone shares and loves, and decides to change the future by changing his attitude to everyone else. But however he learns that the Easter supplies were taken with his friends when they moved and he screams in terror or fear until he wakes up on Easter day finding out he still has a chance to change the future.
At the same time, Roo and the others come up with another idea in hopes of cheering Rabbit up, and while they are busy working, Rabbit, feeling as "giddy as a jackrabbit", brings out all the Easter decorations and starts happily preparing a big surprise for his friends. The movie ends with the annual Easter celebration proceeding as planned.
Cast
Songs
Sniffly Sniff
Easter Day With You
Easter Day With You (reprise)
The Grandest Easter Ever (Rabbit's reprise)
Easter Day With You (finale)
Home video
The film was released direct-to-DVD on March 9, 2004. It included the theatrical trailer for Pooh's Heffalump Movie and the two episodes from The New Adventures of Winnie the Pooh ("Honey for a Bunny" and "Trap as Trap Can"). The film was later released on Blu-ray on March 11, 2014 as the Hippty-Hoppity Roo edition. The film is a part of Disney Movies Anywhere program.
Background Information
Christopher Robin, Owl and Gopher are absent in this film.

The former was mentioned at the opening.

The story's climax resolves in a direct homage to A Christmas Carol, with the Narrator speaking to Rabbit about his poor behavior and showing him a dark future in which Rabbit lives alone in the Hundred Acre Wood.

The similarity is noted by Tigger in when he asks Rabbit, "What the Dickens—and I do mean 'Dickens'—is going on here?", during which he turns and winks at the audience (and breaks the fourth wall).

When Tigger was guessing what word that Rabbit didn't want to say, he said onomatopoeia and explains that it is a word.
Like A Christmas Carol, Tigger takes on the role of Ghost of Christmas Past and the Narrator takes the roles of Ghosts of Christmas Present and Future.
Roo interrupted the beginning just like Tigger in The Tigger Movie and the Narrator references said movie.
Lumpy makes a cameo in this film, but he didn't make his first official appearance until Pooh's Heffalump Movie.
It is implied that Rabbit stops Easter because he was not the Easter Bunny in his past saddening him.

This is based on how Ebenezer Scrooge's sister dies in Scrooge's past which starts him to be stingy, selfish, and unkind.

From this movie onward, running time is about one hour and three-to-five minutes.
The fourth wall is completely destroyed in this movie.
v - e - d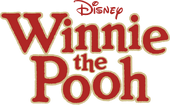 Episodes
The New Adventures of Winnie the Pooh
Season One: "Pooh Oughta Be in Pictures" • "Donkey for a Day/Friend, In Deed" • "There's No Camp Like Home/Balloonatics" • "Find Her, Keep Her" • "The Piglet Who Would Be King" • "Cleanliness is Next to Impossible" • "The Great Honey Pot Robbery" • "Stripes/Monkey See, Monkey Do Better" • "Babysitter Blues" • "How Much is That Rabbit in the Window" • "Gone with the Wind/Nothing But the Tooth" • "Paw and Order" • "Honey for a Bunny/Trap as Trap Can" • "The Masked Offender/Things That Go Piglet in the Night" • "Luck Amok/Magic Earmuffs" • "The Wishing Bear" • "King of the Beasties/The Rats Who Came to Dinner" • "My Hero|/Owl Feathers" • "A Very, Very Large Animal/Fish Out of Water" • "Lights Out/Tigger's Shoes" • "The "New" Eeyore/Tigger, Private Ear" • "Party Poohper/The Old Switcheroo"
Season Two: "Me and My Shadow/To Catch a Hiccup" • "Rabbit Marks the Spot/Good-bye, Mr. Pooh" • "Bubble Trouble/Ground Piglet Day" • "All's Well That Ends Wishing Well" • "Un-Valentine's Day" • "No Rabbit's a Fortress/The Monster Frankenpooh" • "Where, Oh Where Has My Piglet Gone?/Up, Up and Awry" • "Eeyore's Tail Tale/Three Little Piglets" • "Prize Piglet/Fast Friends" • "Pooh Moon/Caws and Effect"
Season Three: "Oh, Bottle/Owl in the Family" • "Sham Pooh/Rock-a-Bye Pooh Bear" • "What's the Score, Pooh?/Tigger's Houseguest" • "Rabbit Takes a Holiday/Eeyi Eeyi Eeyore" • "Pooh Skies" • "To Bee or Not to Bee/April Pooh" • "A Knight to Remember" • "Tigger is the Mother of Invention/The Bug Stops Here" • "Easy Come, Easy Gopher/Invasion of the Pooh Snatcher" • "Tigger Got Your Tongue/A Bird in the Hand"
Season Four: "Sorry, Wrong Slusher" • "Grown But Not Forgotten" • "A Pooh Day Afternoon" • "The Good, the Bad, and the Tigger" • "Home is Where the Home is" • "Shovel, Shovel, Toil and Trouble/The Wise Have It" • "Cloud, Cloud Go Away/To Dream the Impossible Scheme" • "Piglet's Poohetry/Owl's Well That Ends Well"
Special: "Winnie the Pooh and Christmas Too" • "Boo to You Too! Winnie the Pooh" • "A Winnie the Pooh Thanksgiving" • "Winnie the Pooh: A Valentine for You" • "Winnie the Pooh: A Very Merry Pooh Year"
The Book of Pooh
Season One: "Best Wishes, Winnie the Pooh/Double Time" • "Are You Me?/Rabbit's Happy Birthday Party" • "Circumference Equals Pirate 'Arrr' Squared/Pooh's to Do" • "Pigletry/Dinosnores" • "I Could Have Laughed All Night/X Spots the Mark" • "My Gloomy Valentine/Mr. Narrator" • "Vegetable of Contents/A Welcome to Beat the Band With" • "Owl's Book/The Autobiography of Tigger" • "You Can Lead Eeyore to Books/The Spice of Life" • "The Words Are Out/Brain Drain"
Season Two: "Please and Thank-You's/The Rumor Millstone" • "Over the Hill/Tigger's Replacement" • "The Wood Without Pooh/Friends of a Different Stripe" • "Mothers of Invention/Once Upon a Happy Ending" • "Piglet's Perfect Party/A Wood Divided" • "Bravehat/Scaredy Cat" • "Blue Ribbon Bunny/Under the Pig Top" • "The Book of Boo" • "Could it Be Magic?/Diary of a Mad Gardener" • "The Case of the Disappeared Donkey/The Littlest Dinosnore"
Songs
Movie Songs
Winnie the Pooh and the Honey Tree: "Winnie the Pooh" • "Up, Down, Touch the Ground" • "Rumbly in My Tumbly" • "Little Black Rain Cloud" • "Mind Over Matter"
Winnie the Pooh and the Blustery Day: "A Rather Blustery Day" • "The Wonderful Thing About Tiggers" • "Heffalumps and Woozles" • "Rain, Rain, Rain Came Down, Down, Down" • "Hip-Hip-Poohray"
Boo to You Too! Winnie the Pooh: "I Am Not Afraid" • "I Wanna Scare Myself"
Pooh's Grand Adventure: The Search for Christopher Robin: "Forever & Ever" • "Adventure is a Wonderful Thing" • "If It Says So" • "Wherever You Are" • "Everything is Right"
The Many Songs of Winnie the Pooh: "It Really Was a Woozle, Yes it Was"
Sing a Song with Pooh Bear: "Kanga Roo Hop" • "You're the One and Only One" • "Harvest What You Grow" • "My Song"
Winnie the Pooh: A Valentine for You: "Girls are Like Boys" • "When the Love Bug Bites" • "Places in the Heart"
The Tigger Movie: "Someone Like Me" • "Whoop-de-Dooper Bounce" • "Lull-a-Bee" • "Round My Family Tree" • "How to Be a Tigger"
Piglet's Big Movie: "A Mother's Intuition" • "With a Few Good Friends" • "Sing-Ho (For the Life of a Bear)"
Springtime With Roo: "We're Huntin' Eggs Today" • "The Way It Must Be Done"
Pooh's Heffalump Movie: "The Horribly Hazardous Heffalumps" • "The Name Game" • "Shoulder to Shoulder" • "In the Name of the Hundred Acre Wood/What Do You Do?"
Pooh's Heffalump Halloween Movie: "Trick 'R Treating With Our Friends" • "Brave Together"
Winnie the Pooh: "The Tummy Song" • "A Very Important Thing to Do" • "The Winner Song" • "The Backson Song" • "It's Gonna Be Great" • "Everything is Honey" • "Pooh's Finale"
Television Songs
Welcome to Pooh Corner: "Welcome to Pooh Corner Theme Song" • "Try a Little Something New" • "The Right Side" • "Just Say, 'Yes I Can'" • "You're the Only You" • "I Hum to Myself" • "Please and Thank You" • "Welcome to Pooh Corner Ending Theme"
The New Adventures of Winnie the Pooh: "Pooh Bear" • "'Cause It's Make Believe" • "The Floating Song" • "Nothing's Too Good for a Friend" • "Under the Bed" • "I Don't Have A Name" • "King of the Beasties" • "The End" • "Pirates is What We'll Be" • "Tigger, the Private Ear is Here"
The Book of Pooh: "Everyone Knows He's Winnie the Pooh" • "Your Best Wishes" • "On the Double" • "Who is Me" • "Think, Think, Think" • "What Piglets Are" • "I Watch for Signs" • "We're Making a Cake" • "If I Could Be Big" • "Isn't that Funny?" • "Find the X" • "Everyone Wants a Valentine" • "That's What We Do" • "Keep it Simple" • "Have You Got a Book For Me?" • "Give It a Try" • "On Your Way Back Home" • "Nightmare Wranglers" • "Carry On" • "Where Do Words Go?" • "Under a Spelling Bee's Spell" • "Adventure" • "Mental Altitude" • "I Want to Know Everything Now" • "Happy Tailiversary" • "Get Growin'" • "Tigger's Lullaby" • "Perfect Party" • "If We Were Talkin'" • "Someone New to Meet" • "My Hero" • "I Want To Be Scary" • "Broken Friendships" • "Do the Roo" • "Call Me Buck-a-Roo" • "At Chez Piglet" • "Nothing Ever Happens" • "Too Much Honey" • "Lost in a Book" • "Goodbye for Now"
My Friends Tigger and Pooh: "A Few Simple Rules" • "Bouncin'" • "The Grass is Greenier" • "The Password Song" • "Underneath the Same Sky" • "One Big Happy Family" • "Think, Think, Think" • "The Question Song" • "Floating in a Cloud" • "Different Can Be Good" • "The Little Things You Do" • "Christmas Comes Tomorrow" • "Time to Go (On a Trek Through the Snow)" • "Snowman Song"
Miscellaneous: "Luv-a-bye"