Spikette is a character who appeared in Spike vs. Spikette. She is a student at the Davenport Bionic Academy. She battles Spikerella. Her real name is Kate. Douglas is the one who came up with the name "Spikette." Her Commando App activated when she saw Adam hurting Chase.
She is portrayed by Liana Ramirez.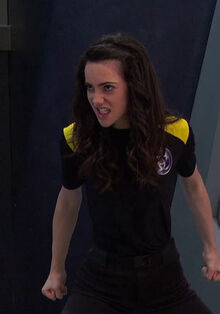 Ad blocker interference detected!
Wikia is a free-to-use site that makes money from advertising. We have a modified experience for viewers using ad blockers

Wikia is not accessible if you've made further modifications. Remove the custom ad blocker rule(s) and the page will load as expected.