Shake, Rattle, & Roll Over is the first half of the 18th episode of Dave the Barbarian.
Synopsis
While retrieving the magical Combat Rattle from an ancient temple, Faffy causes a statue to come to life and attack Dave and the others. Dave decides to get Faffy trained, so Chuckles disguises himself as a dragon trainer in order to steal the Combat Rattle.
v - e - d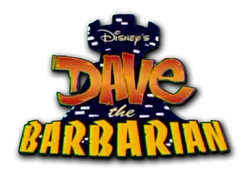 Locations
Udrogoth • Great Indoor Marketplace • Sorcery School • Hyrogoth
Ad blocker interference detected!
Wikia is a free-to-use site that makes money from advertising. We have a modified experience for viewers using ad blockers

Wikia is not accessible if you've made further modifications. Remove the custom ad blocker rule(s) and the page will load as expected.