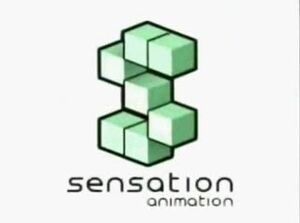 Sensation Animation was a subsidiary group of the Walt Disney Company, dedicated to ADR production and post-production services for anime.
Following Disney's purchase of Saban Entertainment in the early years of the 2000s, many layoffs occurred within the company, but its two prime shows, Power Rangers and Digimon, continued to be produced. While Power Rangers production was moved to New Zealand, production of Digimon continued, generally speaking, under the same group of people who had worked on the show previously - except now, that group was named "Sensation Animation."
Following the completion of Digimon's fourth season in 2003, however, Sensation Animation dissolved, by all appearances having only ever existed in order to complete this task. The subsequent release of the four previously-undubbed Digimon movies in 2005 was handled by STUDIOPOLIS, Inc. The majority of the previous cast members returned sans some actors, like Joshua Seth.
Notable Shows
Digimon Tamers (Episodes 40-51)
Digimon Frontier
| | |
| --- | --- |
| | This page uses content from the English Wikipedia. The article or pieces of the original article was at Sensation Animation. The list of authors can be seen in the page history. As with Disney Wiki, the text of Wikipedia is available under the GNU Free Documentation License. |