Santa Claus is a traditional, secular figure of Christmas good cheer who is the best known (at least in modern times) mascot of Christmas, developed in the United States as an amalgam of the story of St. Nicholas and various other seasonal folk heroes, with many aspects provided by the classic poem "A Visit from St. Nicholas."
History
The Santa Claus myth is based largely on the Dutch holiday of "Sinterklaas" (a hastily pronounced "St. Nicholas", who comes down the chimney on the 5th/6th of December) and the imagery of the Saint in question carried over to his North Pole incarnation. (Note that in several countries in Europe, Sinterklaas and Santa Claus are considered two entirely different characters, each with their own elaborate holiday.)
Santa is traditionally depicted as a festively overweight old man with a beard, who wears a red suit with white trim and a matching cap, black boots and a black belt. He lives at the North Pole in a large workshop staffed by elves which produces toys year round, and every Christmas Eve he sets out in a flying sleigh pulled by eight reindeer and delivers toys and other gifts to the children of the world out of the improbably large sack he carries with him, entering their houses by the chimney, filling their stockings, partaking of whatever food and drink the family left out for him, then leaving how he came in.
As the most prominent figure associated with Christmas, Santa Claus appears in many Christmas specials and movies, including several produced by Disney. His portrayal in them varies in many ways.
Appearances
Animated productions
Picture
Production(s)
Performer
Silly Symphonies
Allan Watson
In Santa's Workshop, Santa reads letters from children as he prepares for his big night. This same version of Santa was seen again the following year in The Night Before Christmas as he embarks upon a home filled with children.
TaleSpin
N/A
Santa was mentioned in the episode "Jolly Molly Christmas". Eventually, at the end of the episode, Molly Cunningham, and eventually the others, see him flying in the sky, though he is kept off-camera.
Darkwing Duck
Unknown
Santa Claus makes a cameo appearance at the end of "It's a Wonderful Leaf".
Bonkers
Hal Smith
In "Miracle at the 34th Precinct", while testing out in his new sleigh, Santa accidentally falls out and lands in Burbank, California, where he loses his memory and hangs out with Fall-Apart Rabbit, who nicknames him Jim.
The Nightmare Before Christmas
Edward Ivory

Main article: Santa Claus (The Nightmare Before Christmas)

Santa is held captive by Oogie Boogie while Jack Skellington poses in his place. This version also appeared in Kingdom Hearts II.

The Shnookums and Meat Funny Cartoon Show
Daran Norris
Santa appeared in the short "Jingle Bells, Something Smells".

Recess
James Earl Jones
Santa Claus appears in the episode "Yes, Mikey, Santa Does Shave". Unlike in the other specials, the real Santa is depicted here as an African-American man with a cleanly-shaven beard.
Buzz Lightyear of Star Command
Earl Boen
Santa appears in the episode "Holiday Time". He operates out of the planet North Polaris, where utilizing an interstellar sleigh and a time-manipulation device, delivers presents to all the planets within the Galactic Alliance. However, Emperor Zurg manages to steal the time-manipulation device and seeks to use it to ruin the holiday for everyone. Santa enlists the help of Buzz and his crew, though Buzz doubts that Santa is the real deal.
House of Mouse
Corey Burton
The version of Santa from the Silly Symphonies shorts made a guest appearance on House of Mouse in the episode "Clarabelle's Christmas List".

Higglytown Heroes
John Astin
Santa appears in "Twinkle's Wish".
Mickey's Twice Upon A Christmas
Chuck McCann
Santa Claus physically appears in the segments "Christmas Impossible" and "Mickey's Dog-Gone Christmas".
Brandy & Mr. Whiskers
Stephen Root
In "On Whiskers, On Lola, On Cheryl and Meryl", Santa is accidentally injured by Brandy and forced to rest in the jungle while she, Mr. Whiskers and their close friends travel over the world and deliver the gifts instead.


American Dragon: Jake Long
John Goodman
Santa is one of the judges in Eli Excelsior Pandarus' Miss Mystical World pageant in "Eye of the Beholder". He appears again in "Hairy Christmas", in the mall with Jake. He was also mentioned in "The Hong Kong Longs", by Jonathan on his, Susan, Haley, Spud, Trixie and Fu while he was asking Fu if mystical creatures are real, even Santa.
Mickey Mouse Clubhouse
Dee Bradley Baker
Santa made his first appearance in this series in "Mickey Saves Santa", in which Mrs. Claus, Mickey and Donald, journey off to Mistletoe Mountain to rescue a stranded Santa. He became an occasional recurring character and played a surprise role in "Mickey Mouse Clubhouse: Choo-Choo Express".
My Friends Tigger & Pooh: Super Sleuth Christmas Movie
Jeffrey Tambor


Phineas and Ferb
Dan Povenmire ("I, Brobot")
Clancy Brown (Phineas and Ferb Christmas Vacation!)
In "I, Brobot", during a "summer run", Santa made use of the Chimney Vator, one of the many systems the O.W.C.A. has in place to transport its agents to and from their lairs around the world. During the ride, he met Agent P. Santa saved Agent P later in the day by catching the electromagnet on his sleigh that Dr. Doofenshmirtz had released from a crane, intending to crush Agent P. For this "summer run", Santa did not require the full complement of reindeer to pull the sleigh.

In Phineas and Ferb Christmas Vacation!, Phineas and friends finish delivering gifts across Danville and find the sauna being used in the rest stop for Santa that Phineas and Ferb built atop the Flynn-Fletcher house. Santa chuckled, seemingly expecting for all of this to happen. He also reads Phineas' letter, saying all Phineas wished for was to be like him. Santa is also Phineas' greatest hero, delivering gifts to everyone in one night, something even he possibly couldn't do. He then takes Phineas' gift with him, thanks the kids for doing Danville for him then leaves. The next morning, Phineas and friends find gifts under their trees, all from Santa ("Phineas and Ferb Christmas Vacation!").

In "Wizard of Odd", Santa is seen walking the The Yellow Sidewalk with aliens, Abraham Lincoln, and Sergei Kushnarov while Isabella (the good witch) was wanting them to take the sidewalk.

The Replacements
Daran Norris
In "Dick Daring's All-Star Holiday Stunt Spectacular V", Santa appears in a sketch where Todd tries to replace him with different types of Santas.
Prep & Landing series
William Morgan Sheppard
The Prep & Landing specials revolve around a special group of elves that prepare the homes that Santa, codenamed the "Big Guy", visits during the Christmas Eve night. His face is never fully shown onscreen, except from a distance in a few shots in Operation: Secret Santa.
Doc McStuffins
Jeffrey Tambor
A Very McStuffins Christmas
Live-action productions
Picture
Production(s)
Performer

Walt Disney's Wonderful World of Color: "Holiday Time at Disneyland"
Paul Maxey

One Magic Christmas
Jan Rubes
Santa and Gideon the Christmas Angel help Ginny Grainger find the spirit of Christmas.

Ernest Saves Christmas
Douglas Seale

The Santa Clause trilogy
Tim Allen

Main article: Scott Calvin

Scott is a divorced father who is down on his luck when he accidentally kills Santa Claus and inadvertently becomes the new Father Christmas.

Santa Who?
Leslie Nielsen

A Muppets Christmas: Letters to Santa
Richard Griffiths

Santa Buddies
George Wendt
Characters dressing as Santa Claus
Gallery
External links
v - e - d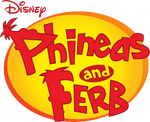 Episodes
Season One: "Rollercoaster" | "Candace Loses Her Head" | "The Fast and the Phineas" | "Lawn Gnome Beach Party of Terror" | "The Magnificent Few" | "S'Winter" | "Are You My Mummy?" | "Flop Starz" | "Raging Bully" | "Lights, Candace, Action!" | "Get That Bigfoot Outta My Face!" | "Tree to Get Ready" | "It's About Time!" | "Jerk De Soleil" | "Toy to the World" | "One Good Scare Ought to Do It!" | "A Hard Day's Knight" | "I, Brobot" | "Mom's Birthday" | "Journey to the Center of Candace" | "Run Away Runway" | "I Scream, You Scream" | "It's a Mud, Mud, Mud, Mud World" | "The Ballad of Badbeard" | "Dude, We're Getting the Band Back Together" | "Ready for the Bettys" | "The Flying Fishmonger" | "Phineas and Ferb Get Busted!" | "Greece Lightning" | "Leave the Busting to Us!" | "Crack That Whip" | "The Best Lazy Day Ever" | "Boyfriend From 27,000 B.C." | "Voyage to the Bottom of Buford" | "Put That Putter Away" | "Does This Duckbill Make Me Look Fat?" | "Traffic Cam Caper" | "Bowl-R-Ama Drama" | "The Monster of Phineas-n-Ferbenstein" | "Oil on Candace" | "Unfair Science Fair" | "Unfair Science Fair Redux (Another Story)" | "Out to Launch" | "Got Game?" | "Comet Kermillian" | "Out of Toon" | "Hail Doofania!"
Season Two: "The Lake Nose Monster" | "Interview With a Platypus" | "Tip of the Day" | "Attack of the 50 Foot Sister" | "Backyard Aquarium" | "Day of the Living Gelatin" | "Elementary My Dear Stacy" | "Don't Even Blink" | "Chez Platypus" | "Perry Lays an Egg" | "Gaming the System" | "The Chronicles of Meap" | "Thaddeus and Thor" | "De Plane! De Plane!" | "Let's Take a Quiz" | "At the Car Wash" | "Oh, There You Are, Perry" | "Swiss Family Phineas" | "Phineas and Ferb Musical Cliptastic Countdown" | "Phineas and Ferb's Quantum Boogaloo" | "Hide and Seek" | "That Sinking Feeling" | "The Baljeatles" | "Vanessassary Roughness" | "No More Bunny Business" | "Spa Day" | "Bubble Boys" | "Isabella and the Temple of Sap" | "Cheer Up Candace" | "Fireside Girl Jamboree" | "The Bully Code" | "Finding Mary McGuffin" | "What Do It Do?" | "Atlantis" | "Picture This" | "Nerdy Dancin'" | "I Was a Middle Aged Robot" | "Suddenly Suzy" | "Phineas and Ferb Christmas Vacation!" | "Undercover Carl" | "Hip Hip Parade" | "Just Passing Through" | "Candace's Big Day" | "Invasion of the Ferb Snatchers" | "Ain't No Kiddie Ride" | "Wizard of Odd" | "The Beak" | "Not Phineas and Ferb" | "Phineas and Ferb-Busters!" | "The Lizard Whisperer" | "Robot Rodeo" | "The Secret of Success" | "The Doof Side of the Moon" | "She's the Mayor" | "The Lemonade Stand" | "We Call it Maze" | "Ladies and Gentlemen, Meet Max Modem!" | "Nerds of a Feather" | "Phineas and Ferb Hawaiian Vacation" | "Split Personality" | "Brain Drain" | "Make Play" | "Candace Gets Busted" | "Summer Belongs to You!" | "Rollercoaster: The Musical!"
Season Three: "Run, Candace, Run" | "Last Train to Bustville" | "The Great Indoors" | "Canderemy" | "The Belly of the Beast" | "Moon Farm" | "Phineas' Birthday Clip-O-Rama!" | "Ask a Foolish Question" | "Misperceived Monotreme" | "Candace Disconnected" | "Magic Carpet Ride" | "Bad Hair Day" | "Meatloaf Surprise" | "Tri-Stone Area" | "Doof Dynasty" | "Phineas and Ferb Interrupted" | "A Real Boy" | "Mommy Can You Hear Me?" | "Road Trip" | "Skiddley Whiffers" | "Tour de Ferb" | "My Fair Goalie" | "Perry the Actorpus" | "Bullseye!" | "That's the Spirit" | "The Curse of Candace" | "Escape from Phineas Tower" | "The Remains of the Platypus" | "Ferb Latin" | "Lotsa Latkes" | "A Phineas and Ferb Family Christmas" | "What a Croc!" | "Ferb TV" | "Mom's in the House" | "Minor Monogram" | "Excaliferb" | "Monster from the Id" | "Gi-Ants" | "Agent Doof" | "Phineas and Ferb and the Temple of Juatchadoon" | "Delivery of Destiny" | "Let's Bounce" | "Quietest Day Ever" | "Bully Bromance Break Up" | "Doonkleberry Imperative" | "Buford Confidential" | "Sleepwalk Surprise" | "Sci-Fi Pie Fly" | "Meapless in Seattle" | "The Mom Attractor" | "Cranius Maximus" | "Sipping with the Enemy" | "Tri-State Treasure: Boot of Secrets" | "Doofapus" | "Norm Unleashed" | "When Worlds Collide" | "Road to Danville" | "Where's Perry?" | "Blackout!" | "What'd I Miss?" | "This Is Your Backstory"
Season Four: "Fly On the Wall" | "My Sweet Ride" | "For Your Ice Only " | "Happy New Year!" | "Bully Bust" | "[Backyard Hodge Podge" | "Der Kinderlumper" | "Just Desserts" | "Bee Day" | "Bee Story" | "Sidetracked" | "Knot My Problem" | "Mind Share" | "Primal Perry" | "La Candace-Cabra" | "Happy Birthday, Isabella" | "Great Balls of Water" | "Where's Pinky?" | "Mission Marvel" | "Thanks But No Thanks" | "Troy Story" | "Love at First Byte" | "One Good Turn" | "Cheers for Fears" | "Just Our Luck" | "Return Policy" | "Imperfect Storm" | "Steampunx" | "It's No Picnic" | "Terrifying Tri-State Trilogy of Terror" | "Druselsteinoween" | "Face Your Fear" | "The Klimpaloon Ultimatum" | "Doof 101" | "Father's Day" | "Operation Crumb Cake" | "Mandace" | "Tales from the Resistance: Back to the 2nd Dimension" | "The Return of the Rogue Rabbit" | "Live and Let Drive" | "Lost in Danville" | "The Inator Method" | "Act Your Age" | "Phineas and Ferb Save Summer" | "Night of the Living Pharmacists" | "Phineas and Ferb: Star Wars" | "Last Day of Summer" | "O.W.C.A. Files"