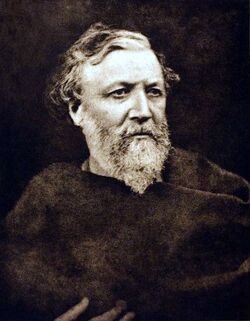 Robert Browning (May 7, 1812 – December 12, 1889) was an English poet and playwright whose mastery of dramatic verse, especially dramatic monologues, made him one of the foremost Victorian poets. One of his works The Pied Piper was adapted into Disney's Silly Symphony short in 1933.
Ad blocker interference detected!
Wikia is a free-to-use site that makes money from advertising. We have a modified experience for viewers using ad blockers

Wikia is not accessible if you've made further modifications. Remove the custom ad blocker rule(s) and the page will load as expected.