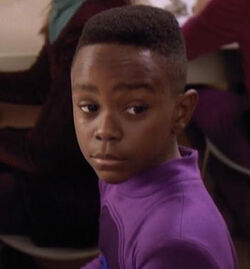 Rickey D'Shon Collins (born January 17, 1983) is an American voice actor, most notable for providing the voice of Vince LaSalle in Disney's hit show Recess and it's 2001 movie Recess: School's Out. In 2003 at the age of 20, he voiced Vince LaSalle in the Recess movie, Recess: Taking the Fifth Grade. In 2006 he reprised his role as Vince LaSalle once again, in a special crossover episode of Lilo & Stitch: The Series. He also portrayed Eric in the 1996 Hollywood Pictures film Jack.
Ad blocker interference detected!
Wikia is a free-to-use site that makes money from advertising. We have a modified experience for viewers using ad blockers

Wikia is not accessible if you've made further modifications. Remove the custom ad blocker rule(s) and the page will load as expected.