Raging Spirits is an attraction at Tokyo DisneySea in the Lost River Delta area. It has the same track layout as Disneyland Paris' Indiana Jones et le Temple du Péril.
Backstory
A group of explorers were wandering around the jungle when one day they stumbled upon a 5,000 year old site, one with idols, a large temple and two altars, one of fire, one of water. After excavation, the explorers decided to make the fire and water statues face each. This has resulted in angering the gods who are enraged because of the battle between fire and water.
Trivia
v - e - d
Restaurants
Magellan's • Jock Lindsay's Hangar Bar • Skipper Canteen
v - e - d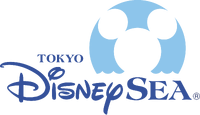 Former Attractions
Sindbad's Seven Voyages • StormRider
Ad blocker interference detected!
Wikia is a free-to-use site that makes money from advertising. We have a modified experience for viewers using ad blockers

Wikia is not accessible if you've made further modifications. Remove the custom ad blocker rule(s) and the page will load as expected.