Queen Cecily of Zumaria
is the mother of
Princess Vivian
who welcomed Princess
Sofia
into their home when the two young princesses were assigned a class art project together. She is voiced by
Barbara Dirickson
. Her kingdom appears to resemble the Elizabethan era, as Queen Cecily's outfit is reminiscent of ladies fashion of that time as is her castle.
She cares deeply for her daughter and is glad that she made friends with Sofia, to whom she is grateful for helping Vivian come out of her shell. Her husband is King Marcus.
She was revealed to be from the Kingdom of Zumaria, and attended Enchancia's jubilee celebration in "Baileywhoops". She and her daughter are the last to greet King Roland and Queen Miranda, with the steward Baileywick offering to take her bag for her. When the man suddenly stumbles and falls, Queen Cecily is shocked and concerned for him. Baileywick's clumsiness persists throughout the whole Jubilee timetable, eventually culminating in his decision to retire after he smashes a vase that was a Jubilee gift; Queen Cecily and the other royals are shown to be very upset at this. King Magnus' steward, Slickwell, takes over for the cruise in the Royal Schooner but his own clumsiness results in him spilling the gooseberry cider all over the deck and then sending the schooner on a collision course with some rocks. After they are saved, Sofia presents them with evidence that Slickwell caused Baileywick to become clumsy in order to steal his job. Enraged at this despicable act, Queen Cecily joins the others in advancing on Slickwell and watches with great satisfaction when he is fired and banished from the kingdom. The Jubilee resumes with Baileywick back in charge and Queen Cecily joins everyone in a toast in Baileywick's honor.
In "Day of the Sorcerers", Baron Von Rocha (a magical musician who had previously attempted to steal her daughter's musical talent) gets his revenge by taking over their kingdom of Zumaria. Using a Medusa stone, Von Rocha petrifies Queen Cecily and her family and seizes power. However, he is presumably deposed by the good sorcerers and the kingdom restored to them, as Vivian is seen at Royal Prep later.
Gallery
v - e - d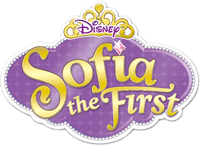 Characters
Princess Sofia • Queen Miranda • King Roland II • Prince James • Princess Amber • Princess Hildegard • Cedric the Sorcerer • Wormwood • Baileywick • Robin • Mia • Clover • Whatnaught • Goodwyn the Great • Winifred the Wise • Jade • Ruby Hanshaw • Princess Clio • Princess Maya • Princess Lakshmi • Prince Zandar • Princess Jun • Prince Hugo • Minimus • Princess Vivian • Crackle • Queen Cecily • Gnarlie • Trolls • Teeny • Ginger • Mrs. Higgins • Nigel • Lucinda • Princess Leena • Prince Jin • Magic Carpet • Jasper • Constable Myles • Prince Khalid • Meg and Peg • Boswell • Madam Ubetcha • Prince Desmond • Miss Nettle • Sir Gillium • Professor Popov • Helen Hanshaw • Oona • Queen Emmaline • Cora • Plank • Aunt Tilly • Wilbur the Wombeast • Admiral Hornpipe • Sven • Farley • Lulu • Emperor Quon • Empress Lin-Lin • Rex • Rosey • Prince Axel • King Garrick • Electra • Vaughan and Vance • Crankle the Ogre • Marla • Sir Bartleby • Sir Maxwell • Sir Finnegan • Queen Anya • Gwen • Chef Andre • Sofia the Worst • Lady Joy • Lord Gilbert • Wu-Chang • Jade Jaguar • Sir Dax • Boo • Princess Lani • Mamanu • Kamea and Halia • Praline • Freedo • Princess Zooey • Queen Avery • Princess Astrid • Slickwell • Greylock the Grand • Princess Ivy • Dragons of Enchancia • Winter • Whiskers • Glacia the Ice Witch • Hexie • Director Dove • Elliot, Amy, and Kurt • Tizzy • Master Erwin • Bryce Twigley • Button, Benngee, and Brody • Mossy • Carol of the Arrow • Jane • Princess Kari • Miss Elodie • Fluke • Slim • Shelly • Flip • Mantacorn • Onyx and Opal • Wendell Fidget • Mrs. Fidget • Saffron • Echo • Muck, Gunk, and Grime • Spruce • Ballerina • Mazzimo • Prince Roderick • Gavin • Kazeem • Sergeant Fizz • King Habib and Queen Farnaz • Chief Gnuckles • Flinch • Grotta • Queen Tessa • King Oberlyn • King Marcus • Herb the Hedgehog • Duncan and Herb • Elfonso • Elfred • Milo the Snake • Prince Derek • Sir Henley • King Henrik • Cordelia the Conjuror • Calista • Morgana • Crispy • Barley • Sassofras • Professor Zacharias Fleeber • Grand Mum • Gemina and Argus • Count Barnstorm • Raja Vijay • Sir Oliver • Sir Jaxon • Willawing • King of Brazendell • Kai • Princess Charlotte • Morris • Zinessa • King Philip and Queen Everly • Lily • Indigo • Marty and Maple • Mandy • Grimtrix • Wriggley, Pumpkin, and Chester • Skye • Piccolo • Baron Von Rocha • Professor Pecullian • Sea Monsters • Malachite and Fig • Omar • Prisma • Azurine • Orion • Vega • Chrysta • Sizzle • Cinder • The Duchess • Singe • Mare of the Mist • King Roland I • Ms. Candoo • Roma • Giggling Goblin • Captain Quivers • Twitch • Princess Cassandra • Sphinx


Elena of Avalor: Princess Elena • Princess Isabel • Francisco • Luisa • Shuriki • Alacazar • Zuzo • Mateo • Migs, Luna, and Skylar • Rafa • Chancellor Esteban • Armando • King Raul and Queen Lucia • Naomi Turner
Guest Characters: Flora, Fauna, and Merryweather • Cinderella • Jasmine • Magic Carpet • Belle • Ariel • Aurora • Snow White • Mulan • Rapunzel • Tiana • Merida • Olaf • Merlin • Archimedes