Prince Axel is Prince Hugo's older brother. He first appeared in the Sofia the First episode "The Flying Crown". Like lots of older siblings, Axel has a common habit of pushing his little brother's buttons and referring to him as his baby brother.
Background
Physical appearance
Axel bears a resemblance to Hugo, having the same fair skin and hazel eyes but has lighter brown hair. He wears a black shirt, a turquoise vest, tan pants, a dark red jacket with gold buttons, brown stockings that are vertically striped, brown shoes, and a royal bronze medallion.
Personality
Axel is shown to have inherited his father King Garrick's vivacity. He can be a little boastful sometimes, which can annoy Hugo. As a teenager, he can be a little rough on Hugo whether he's excited or joking with him. But Axel is pretty gentle on his little brother when he's trying to comfort him as he was seen patting him on the head after almost making him feel bad at the beginning of "The Flying Crown". This shows how much Axel loves Hugo and usually doesn't like to see him unhappy especially with him. Whenever Axel can tell that Hugo is upset with him, he is quick to make up for what he did wrong. As a big brother, Axel is responsible enough to make sure Hugo does what he should be doing. Axel also likes to joke with his little brother, sometimes in a way that Hugo doesn't find very funny. When Sofia and Hugo were trying the flying slingshot during the championship race, Axel and Garrick looked very worried, which shows that Axel cares about his little brother and doesn't like it when something bad happens to him. In the end of the episode, Axel is shown to be very proud of his little brother as he proudly told everybody that Hugo takes after him.
Role in the Series
In his debut appearance "The Flying Crown", Axel boasted to Hugo that he loved the Royal Prep cheer and he remembers how the whole school used it to sing to him whenever he flew across the finish line when he went to Royal Prep until the princes' father, Garrick, told him not to make Hugo feel bad. Axel apologized to Hugo for making him feel bad, knowing his little brother wanted to be on that team, and that not all of them can be winners. Then he reminded him that Sofia and James beat him in the tryout race (from the season one episode "Just One of the Princes"). He told Hugo that he'll be a derby star like Axel was. Later, Hugo mentioned Axel when Sofia knew their other male relatives were on the flying derby team when they were each at Royal Prep. In the middle of the episode, Axel found Hugo in the fountain (after Sofia had accidentally slung him off his horse) and told him to get ready for the race. Axel pretended to be unsupportive as he joked with his little brother when he told him, "So you'd better win, or don't come home. Just kidding, baby bro", but Hugo didn't find the joke very funny. While Hugo was racing with Sofia, Axel was seen on the balcony with Garrick and Sofia's family. When Sofia and Hugo were doing the flying slingshot during the race, Axel and Garrick were both worried that it would go wrong and something bad would happen to the riders. At the end of the episode, Axel proudly told everyone that Hugo takes after him, but Hugo tells Axel that they won because of Sofia's help. He noticed that his little brother was becoming a good person because not only did Sofia teach him about teamwork, she also reformed him.
Trivia
Axel mostly refers to Hugo as "Baby Bro."
Axel appears to be a teenager, making him the first teenage prince on the show and the second oldest prince by age followed by Prince Roderick being the oldest.
Axel's voice actor, Colin Ford, had orginally voiced Hugo in "Just One of the Princes" Sometime between that episode and "The Flying Crown", Ford was promoted to voice Axel and was replaced by Grayson Hunter Goss to voice Hugo.
In his debut, Axel made a reference to "Just One of the Princes" despite not having actually appeared in that episode.
Although Axel is the oldest of the two brothers, Hugo appears to have bigger eyes than he does.
Gallery
v - e - d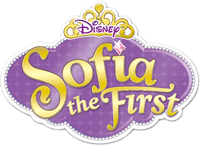 Characters
Princess Sofia • Queen Miranda • King Roland II • Prince James • Princess Amber • Princess Hildegard • Cedric the Sorcerer • Wormwood • Baileywick • Robin • Mia • Clover • Whatnaught • Goodwyn the Great • Winifred the Wise • Jade • Ruby Hanshaw • Princess Clio • Prince Zandar • Princess Jun • Prince Hugo • Minimus • Princess Vivian • Crackle • King Marcus and Queen Cecily • Trolls• Lucinda • Prince Jin • Magic Carpet • Jasper • Prince Khalid • Meg and Peg • Madam Ubetcha • Prince Desmond • Miss Nettle • Sir Gillium • Professor Popov • Helen Hanshaw • Oona • Queen Emmaline • Cora • Plank • Aunt Tilly • Wilbur the Wombeast • Sven • Emperor Quon • Empress Lin-Lin • Rex • Prince Axel • King Garrick • Electra • Vaughan and Vance • Marla • Sir Bartleby • Sir Maxwell • Sir Finnegan • Gwen • Chef Andre • Sofia the Worst • Lady Joy • Lord Gilbert • Wu-Chang • Jade Jaguar • Sir Dax • Boo • Princess Lani • Mamanu • Kamea and Halia • Praline • Freedo • Princess Zooey • Princess Astrid • Slickwell • Greylock the Grand • Princess Ivy • Dragons of Enchancia • Winter • Whiskers • Glacia the Ice Witch • Elliot, Amy, and Kurt • Tizzy • Master Erwin • Bryce Twigley • Button, Benngee, and Brody • Mossy • Carol of the Arrow • Jane • Princess Kari • Miss Elodie • Fluke • Slim • Shelly • Flip • Mantacorn • Onyx and Opal • Wendell Fidget • Mrs. Fidget • Saffron • Muck, Gunk, and Grime • Spruce • Ballerina • Mazzimo • Prince Roderick • Gavin • Kazeem • Sergeant Fizz • King Habib and Queen Farnaz • Chief Gnuckles • Flinch • Grotta • Elfonso • Elfred • Milo the Snake • Prince Derek • Sir Henley • King Henrik • Cordelia the Conjuror • Calista • Morgana • Crispy • Barley • Sassofras • Professor Zacharias Fleeber • Grand Mum • Gemina and Argus • Count Barnstorm • Raja Vijay • Sir Oliver • Sir Jaxon • Willawing • Kai • Princess Charlotte • Morris • Zinessa • King Philip and Queen Everly • Lily • Indigo • Marty and Maple • Mandy • Grimtrix • Wriggley, Pumpkin, and Chester • Skye • Piccolo • Baron Von Rocha • Professor Pecullian • Sea Monsters • Malachite and Fig • Omar • Prisma • Azurine • Orion • Vega • Chrysta • Sizzle • Cinder • Singe • Mare of the Mist • King Roland I • Ms. Candoo • Roma • Giggling Goblin • Captain Quivers • Twitch • Vor • Princess Cassandra • Sphinx • Nerissa


Elena of Avalor: Princess Elena • Princess Isabel • Francisco • Luisa • Shuriki • Alacazar • Zuzo • Mateo • Migs, Luna, and Skylar • Rafa • Chancellor Esteban • Armando • King Raul and Queen Lucia • Naomi Turner
Guest Characters: Flora, Fauna, and Merryweather • Cinderella • Jasmine • Magic Carpet • Belle • Ariel • Aurora • Snow White • Mulan • Rapunzel • Tiana • Merida • Olaf • Merlin • Archimedes