Port Discovery is a "port of call" (themed land) at Tokyo DisneySea in Japan. It is hailed as "the marina of the future". It is sometimes called the "Tomorrowland" of Tokyo DisneySea and is somewhat of a cross between the never-built Discovery Bay concept for Disneyland and Discoveryland in Disneyland Park (Paris). Home to the fictional 'Center for Weather Control', Port Discovery is home to three attractions: StormRider, a large-scale simulator ride; Aquatopia, a boat ride that uses LPS tracking (the 'trackless' technology also used in Tokyo Disneyland's Pooh's Hunny Hunt) to move and spin through a lagoon amid waterfalls and whirlpools, and the DisneySea Electric Railway, an overhead electric 'trolley' that transports riders to and from the American Waterfront.
Attractions
Restaurants
Seaside Snacks
Breezeway Bites
Shopping
Discovery Gifts
Skywatcher Souvenirs
v - e - d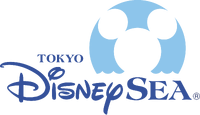 Former Attractions
Sindbad's Seven Voyages • StormRider
Ad blocker interference detected!
Wikia is a free-to-use site that makes money from advertising. We have a modified experience for viewers using ad blockers

Wikia is not accessible if you've made further modifications. Remove the custom ad blocker rule(s) and the page will load as expected.