Phineas and Ferb Ride Again is a Nintendo DS video game adaptation of the animated series, Phineas and Ferb, and the sequel to the first game.
Plot
In this action platformer game, players can construct and race awesome new rides like skateboards and mine carts, complete puzzles and participate in 12 zany mini-games to build and upgrade new gadgets such as jet packs and tractor beams. Action sequences including boss battles with Agent P will add brand new elements not seen in the first game. Players will also have the opportunity to gather various collectibles around the world, as well as play in four new bonus levels.
The game will also feature many notable characters from the hit TV show including Baljeet, Buford, Isabella and many more. Secret Agent P, Phineas and Ferb's pet platypus, will have plans of his own as he battles Dr. Doofenshmirtz and his evil creations including the Norm Robots using his cool new gadgets for battle. Candace will also be around with new "You're So Busted" mini games where the boys use trampolines, turtles and sinking logs to get away from her.
Three known adventures you can go on is building a skate park, the car wash, and helping Meap fix his ship. One level is possibly in the Danville Woods, meaning that it may either be in "Get That Bigfoot Outta My Face!" or "The Ballad of Badbeard".[1]
There are four different adventures. You will build a skate park, fix Meap's ship and battle aliens/robots, race using mine carts, and surfing. You can also add some custom parts that will upgrade your vehicle and even let you go to more fantastic places like in space, Atlantis, and hidden tracks!
Changes from the first game
All gadgets can now only be upgraded at locations with a blueprint of that gadget.
Perry is now found in multiple locations in each world for saving the game.
Candace's Bust'Em Bar now only raises if you make a long fall or hurt yourself. Also, if Candace catches you, you simply exit the minigame.
All gadgets and items used to lower the Bust'Em bar are now used automatically.
At the end of each world, there is now a mini-game featuring Perry and Doofenshmirtz.
There is now a bonus level in each world.
All the Fireside Girls appear, rather than just Katie and Gretchen.
You can now save your game by pressing the Y button next to Perry instead of tapping him.
Continuity
v - e - d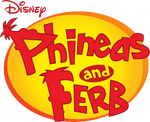 Episodes
Season One: "Rollercoaster" • "Candace Loses Her Head" • "The Fast and the Phineas" • "Lawn Gnome Beach Party of Terror" • "The Magnificent Few" • "S'Winter" • "Are You My Mummy?" • "Flop Starz" • "Raging Bully" • "Lights, Candace, Action!" • "Get That Bigfoot Outta My Face!" • "Tree to Get Ready" • "It's About Time!" • "Jerk De Soleil" • "Toy to the World" • "One Good Scare Ought to Do It!" • "A Hard Day's Knight" • "I, Brobot" • "Mom's Birthday" • "Journey to the Center of Candace" • "Run Away Runway" • "I Scream, You Scream" • "It's a Mud, Mud, Mud, Mud World" • "The Ballad of Badbeard" • "Dude, We're Getting the Band Back Together" • "Ready for the Bettys" • "The Flying Fishmonger" • "Phineas and Ferb Get Busted!" • "Greece Lightning" • "Leave the Busting to Us!" • "Crack That Whip" • "The Best Lazy Day Ever" • "Boyfriend From 27,000 B.C." • "Voyage to the Bottom of Buford" • "Put That Putter Away" • "Does This Duckbill Make Me Look Fat?" • "Traffic Cam Caper" • "Bowl-R-Ama Drama" • "The Monster of Phineas-n-Ferbenstein" • "Oil on Candace" • "Unfair Science Fair" • "Unfair Science Fair Redux (Another Story)" • "Out to Launch" • "Got Game?" • "Comet Kermillian" • "Out of Toon" • "Hail Doofania!"


Season Two: "The Lake Nose Monster" • "Interview With a Platypus" • "Tip of the Day" • "Attack of the 50 Foot Sister" • "Backyard Aquarium" • "Day of the Living Gelatin" • "Elementary My Dear Stacy" • "Don't Even Blink" • "Chez Platypus" • "Perry Lays an Egg" • "Gaming the System" • "The Chronicles of Meap" • "Thaddeus and Thor" • "De Plane! De Plane!" • "Let's Take a Quiz" • "At the Car Wash" • "Oh, There You Are, Perry" • "Swiss Family Phineas" • "Phineas and Ferb Musical Cliptastic Countdown" • "Phineas and Ferb's Quantum Boogaloo" • "Hide and Seek" • "That Sinking Feeling" • "The Baljeatles" • "Vanessassary Roughness" • "No More Bunny Business" • "Spa Day" • "Bubble Boys" • "Isabella and the Temple of Sap" • "Cheer Up Candace" • "Fireside Girl Jamboree" • "The Bully Code" • "Finding Mary McGuffin" • "What Do It Do?" • "Atlantis" • "Picture This" • "Nerdy Dancin'" • "I Was a Middle Aged Robot" • "Suddenly Suzy" • "Phineas and Ferb Christmas Vacation!" • "Undercover Carl" • "Hip Hip Parade" • "Just Passing Through" • "Candace's Big Day" • "Invasion of the Ferb Snatchers" • "Ain't No Kiddie Ride" • "Wizard of Odd" • "The Beak" • "Not Phineas and Ferb" • "Phineas and Ferb-Busters!" • "The Lizard Whisperer" • "Robot Rodeo" • "The Secret of Success" • "The Doof Side of the Moon" • "She's the Mayor" • "The Lemonade Stand" • "We Call it Maze" • "Ladies and Gentlemen, Meet Max Modem!" • "Nerds of a Feather" • "Phineas and Ferb Hawaiian Vacation" • "Split Personality" • "Brain Drain" • "Make Play" • "Candace Gets Busted" • "Summer Belongs to You!" • "Rollercoaster: The Musical!"
Season Three: "Run, Candace, Run" • "Last Train to Bustville" • "The Great Indoors" • "Canderemy" • "The Belly of the Beast" • "Moon Farm" • "Phineas' Birthday Clip-O-Rama!" • "Ask a Foolish Question" • "Misperceived Monotreme" • "Candace Disconnected" • "Magic Carpet Ride" • "Bad Hair Day" • "Meatloaf Surprise" • "Tri-Stone Area" • "Doof Dynasty" • "Phineas and Ferb Interrupted" • "A Real Boy" • "Mommy Can You Hear Me?" • "Road Trip" • "Skiddley Whiffers" • "Tour de Ferb" • "My Fair Goalie" • "Perry the Actorpus" • "Bullseye!" • "That's the Spirit" • "The Curse of Candace" • "Escape from Phineas Tower" • "The Remains of the Platypus" • "Ferb Latin" • "Lotsa Latkes" • "A Phineas and Ferb Family Christmas" • "What a Croc!" • "Ferb TV" • "Mom's in the House" • "Minor Monogram" • "Excaliferb" • "Monster from the Id" • "Gi-Ants" • "Agent Doof" • "Phineas and Ferb and the Temple of Juatchadoon" • "Delivery of Destiny" • "Let's Bounce" • "Quietest Day Ever" • "Bully Bromance Break Up" • "Doonkleberry Imperative" • "Buford Confidential" • "Sleepwalk Surprise" • "Sci-Fi Pie Fly" • "Meapless in Seattle" • "The Mom Attractor" • "Cranius Maximus" • "Sipping with the Enemy" • "Tri-State Treasure: Boot of Secrets" • "Doofapus" • "Norm Unleashed" • "When Worlds Collide" • "Road to Danville" • "Where's Perry?" • "Blackout!" • "What'd I Miss?" • "This is Your Backstory"
Season Four: "Fly On the Wall" • "My Sweet Ride" • "For Your Ice Only " • "Happy New Year!" • "Bully Bust" • "Backyard Hodge Podge" • "Der Kinderlumper" • "Just Desserts" • "Bee Day" • "Bee Story" • "Sidetracked" • "Knot My Problem" • "Mind Share" • "Primal Perry" • "La Candace-Cabra" • "Happy Birthday, Isabella" • "Great Balls of Water" • "Where's Pinky?" • "Mission Marvel" • "Thanks But No Thanks" • "Troy Story" • "Love at First Byte" • "One Good Turn" • "Cheers for Fears" • "Just Our Luck" • "Return Policy" • "Imperfect Storm" • "Steampunx" • "It's No Picnic" • "Terrifying Tri-State Trilogy of Terror" • "Druselsteinoween" • "Face Your Fear" • "The Klimpaloon Ultimatum" • "Doof 101" • "Father's Day" • "Operation Crumb Cake" • "Mandace" • "Tales from the Resistance: Back to the 2nd Dimension" • "The Return of the Rogue Rabbit" • "Live and Let Drive" • "Lost in Danville" • "The Inator Method" • "Act Your Age" • "Phineas and Ferb Save Summer" • "Night of the Living Pharmacists" • "Phineas and Ferb: Star Wars" • "Last Day of Summer" • "O.W.C.A. Files"
Ad blocker interference detected!
Wikia is a free-to-use site that makes money from advertising. We have a modified experience for viewers using ad blockers

Wikia is not accessible if you've made further modifications. Remove the custom ad blocker rule(s) and the page will load as expected.