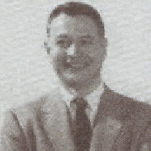 Phil DeLara (1914 - 1973) was a Warner Bros. animator and Disney comics, MGM and Hanna-Barbera artist.
As an animator, he worked on Bugs Bunny, Porky Pig and Daffy Duck and later on Speedy Gonzales, The Tasmanian Devil, among others. At Western publishing, he was the main artist of Disney's Chip 'n' Dale comic-books, but also drew Donald Duck, Gyro Gearloose and Uncle Scrooge as well as Mickey Mouse comics for the foreign-market Disney Studio stories.
References
Jerry Bails, The Who's Who of American comic.
Chi é Phil Delara ?, Alberto Becattini in Zio Paperone (Italian Uncle Scrooge comic-book), 1998 [it].
Phil DeLara by T. Lappoussière, Biography in Backup 9, 2001 (part 1) and Bibliography in Backup 12, 2002 (part 2) [fr].
Phil DeLara in Donaldisten solohefte 1, 1983 [no].
External links
| | |
| --- | --- |
| | This page uses content from the English Wikipedia. The article or pieces of the original article was at Phil DeLara. The list of authors can be seen in the page history. As with Disney Wiki, the text of Wikipedia is available under the GNU Free Documentation License. |
Ad blocker interference detected!
Wikia is a free-to-use site that makes money from advertising. We have a modified experience for viewers using ad blockers

Wikia is not accessible if you've made further modifications. Remove the custom ad blocker rule(s) and the page will load as expected.