Phil is the Multi-Universe Transprojector technician at Fish Stick on a Stick for Rippen and Larry.
Phil is short and muscular with dark gray hair, a balding head, black eyes, and a mole on his left cheek. He wears a white tank top, dark blue jeans, a brown waist apron with pockets, and black shoes. On his left shoulder, he has a light blue tattoo of a planet with a Saturn-like ring surrounded by six stars and three tiny planets.
v - e - d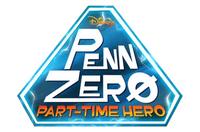 Locations
Middleburg • Middleburg Central High • The Odyssey • Fish Stick on a Stick • Knight World • North Pole • Superhero World • Arabian World • Plush Toy World • Chuckle City • Big Butte • Space World • Ocean World • Musical Fairy Tale World • Caveman Spy World • Alien World • Dragon Flight School • Plantywood • Most Dangerous World Imaginable • Least Dangerous World Imaginable
Objects
Multi-Universe Hologram Uplink • Multi-Universe Transprojector • Pigoilet • The QPC Unit • Vortex Tops • Specs
Ad blocker interference detected!
Wikia is a free-to-use site that makes money from advertising. We have a modified experience for viewers using ad blockers

Wikia is not accessible if you've made further modifications. Remove the custom ad blocker rule(s) and the page will load as expected.