Pet Threat is the first half of the 2nd episode of Dave the Barbarian.
Summary
Faffy is sad because the family forgot to get him anything during Dragon Appreciation Week, so Dave buys Faffy a diseased weasel for a pet. The diseased weasel gets all of Dave's attention, so Faffy runs away. The weasel turns out to be Chuckles the Silly Piggy, who wants to steal a magical fruit hidden in Faffy's room.
v - e - d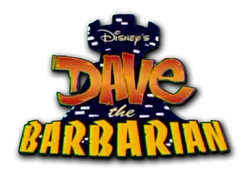 Locations
Udrogoth • Great Indoor Marketplace • Sorcery School • Hyrogoth
Ad blocker interference detected!
Wikia is a free-to-use site that makes money from advertising. We have a modified experience for viewers using ad blockers

Wikia is not accessible if you've made further modifications. Remove the custom ad blocker rule(s) and the page will load as expected.