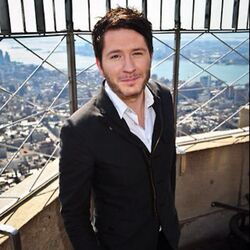 Adam Young (born July 5, 1986) is an American musician, multi-instrumentalist, producer, songwriter, vocalist and the founder of the electronic project Owl City. His notable songs include "Fireflies" and "Good Time". His song "When Can I See You Again?" was contributed in the 2012 Disney animated film Wreck-It Ralph.
He has recorded a special version of "When Can I See You Again" for the upcoming parade Paint the Night Parade at Disneyland.
Ad blocker interference detected!
Wikia is a free-to-use site that makes money from advertising. We have a modified experience for viewers using ad blockers

Wikia is not accessible if you've made further modifications. Remove the custom ad blocker rule(s) and the page will load as expected.