Otto is a character from the 2014 Disney Channel series, The Evermoor Chronicles. He is a teenage demigod banished from home, and is good friends with Tara.
Website description
Otto is a teenage demigod, banished for a thousand years from his home for causing 100 days of fearful thunder for people on earth. Tara is his first ever mortal friend and Otto starts to learn what it's like to be human.
Gallery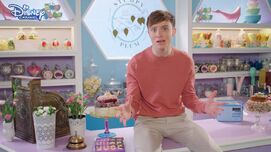 Ad blocker interference detected!
Wikia is a free-to-use site that makes money from advertising. We have a modified experience for viewers using ad blockers

Wikia is not accessible if you've made further modifications. Remove the custom ad blocker rule(s) and the page will load as expected.