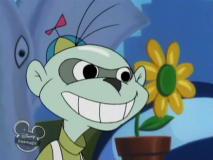 Organ Donors is an animated short starring Mickey, Donald and Goofy, originally aired as part of the fourth episode of Mickey Mouse Works. It was later shown in the House of Mouse episode "Pete's House of Villains".
Synopsis
Mickey, Donald, and Goofy deliver a used pipe organ to a deranged Toy Maker. They soon learn that he doesn't want a pipe organ - he wants their internal organs!
Ad blocker interference detected!
Wikia is a free-to-use site that makes money from advertising. We have a modified experience for viewers using ad blockers

Wikia is not accessible if you've made further modifications. Remove the custom ad blocker rule(s) and the page will load as expected.