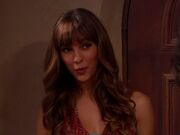 Nikki Ortiz
 is a girl that moved to Pasadena, California from El Salvador.
Personality
Nikki is smart, beautiful, sweet, and talented. When she moved she started to visit her neighbors, which Avery called sweet and dangerous. A lot of guys have a crush on her, as when she said people started to give her their phone numbers and e-mail addresses. When she saw Tyler she suddenly crushes him and accepted a date with him. She has a pomeranian named Evita. She thinks Evita and Stan are best friends (not knowing Stan dislikes her a lot). She believes Tyler is a dog whisperer. Avery and her agree that she can do everything.
Relationships
Tyler James
Tyler is Nikki's boyfriend, as of "Dog Loses Girl."
Avery Jennings
Avery is Nikki's friend. Avery taught her how to whistle, which made Nikki like each other. However, they had a fight, and settled it but it is unknown if they are still friends.
Appearances
Season 1
Trivia
According to Avery, she knows how to do everything but whistle, until Avery taught her.
Nikki has a Pomeranian named Evita, who Stan dislikes
Nikki moved from El Salvador.
Nikki believes that Tyler can communicate with dogs.
Nikki is an excellent artist (shown when painting a forest instead of a flower) and a dumb then smart whistler (shown when whistling Beethoven's Symphony #5)
She was a little confused when she moved from El Salvador she thought was even Rose Queen and didn't even know it.
Nikki is an incredibly talented actress.
In Freaky Fido, Nikki does not hiccup; she "hoocups".
In Dog Loses Girl, Nikki is good at being deceptive.
In Lost in Stanslation, her hair color is black.
In Dog on a Catwalk, its revealed that Nikki is not allowed to leave El Salvador because the president declared her beauty as a national treasure and to bring in tourists.
v - e - d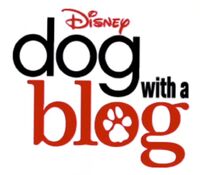 Episodes
Season One: "Stan of the House" | "The Fast and the Furriest" | "Dog with a Hog" | "Wingstan" | "World of Woofcraft" | "Bark! The Herald Angels Sing" | "The Parrot Trap" | "The Bone Identity" | "Stan Stops Talking" | "Dog Loses Girl" | "Stan-ing Guard" | "Freaky Fido" | "Guess Who's a Cheerleader" | "Crimes of the Art" | "Avery's First Crush" | "The Truck Stops Here" | "Avery's First Breakup" | "A New Baby?" | "Stan Talks to Gran" | "Avery's Wild Party" | "My Parents Posted What?!" | "Stan's Old Owner"
Season Two: "Too Short" | "Good Girl Gone Bad" | "Howloween" | "Stan Makes His Mark" | "Tyler Gets a Girlfriend" | "Don't Karl Us, We'll Karl You" | "Twas the Fight Before Christmas" | "Lost in Stanslation" | "Avery B. Jealous" | "Love Ty-Angle" | "Stan Runs Away" | "I Want My Nikki Back, Nikki Back, Nikki Back" | "Avery-Body Dance Now" | "The Green-Eyed Monster" | "Who's Training Who?" | "Love, Loss and a Beanbag Toss" | "How I Met Your Brother and Sister" | "Will Sing for Food Truck" | "Stuck in the Mini with You" | "Pod People from Pasadena" | "The Mutt and the Mogul" | "Stan Gets Schooled" | "Karl Finds Out Stan's Secret" | "The Kids Find Out Stan Blogs"
Season Three: "Guess Who Gets Expelled?" | "Howloween 2: The Final Reckoning" | "Avery Schools Tyler" | "Stan Falls in Love" | "Avery vs. Teacher" | "Stan Steals Christmas" | "Avery Makes Over Max" | "Avery Dreams of Kissing Karl" | "Dog on a Catwalk" | "Guess Who's a Cheater" | "Stan's New BFF" | "Stan Sleep Talks" | "Stan Gets Married" | "Guess Who Becomes President" | "Stan Has Puppies" | "You're Not My Sister Anymore" | "The Puppies Talk" | "Guess Who's Dating Karl" | "Murder of the Ornamental Dress" | "Stan Rescues His Princess" | "Cat with a Blog" | "Avery Starts Driving" | "Stan's Secret Is Out"