Night of the Living Plush is the first half of the 17th episode of Dave the Barbarian.
Synopsis
Candy has bought too many plush animals. When her room explodes from being stuffed with too much fluff, she finally realizes that she needs to buy more. Chuckles discovers that Candy needs plush toys, and disguises himself as a piggy doll. After Candy buys him and takes him home, she immediately leaves and buys more. Meanwhile Chuckles, using his amulet, creates an army of plush animals in an attempt to conquer Udrogoth.
Song
v - e - d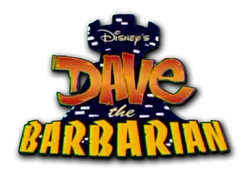 Locations
Udrogoth • Great Indoor Marketplace • Sorcery School • Hyrogoth
Ad blocker interference detected!
Wikia is a free-to-use site that makes money from advertising. We have a modified experience for viewers using ad blockers

Wikia is not accessible if you've made further modifications. Remove the custom ad blocker rule(s) and the page will load as expected.