Ned Frischman: Man of Tomorrow
is the second part of the 3rd episode of
Dave the Barbarian
.
Synopsis
A nerd named Ned Frischman travels back in time and tries to take over the ancient world using video games. When everyone is hooked on the video games, Faffy, Lula, and Twinkle the Marvel Horse (being the only ones without thumbs) must face off against Ned.
v - e - d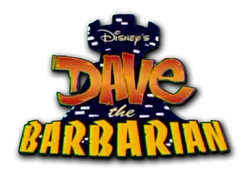 Locations
Udrogoth • Great Indoor Marketplace • Sorcery School • Hyrogoth
Ad blocker interference detected!
Wikia is a free-to-use site that makes money from advertising. We have a modified experience for viewers using ad blockers

Wikia is not accessible if you've made further modifications. Remove the custom ad blocker rule(s) and the page will load as expected.