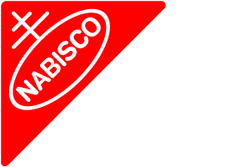 Nabisco (originally known as the National Biscuit Company) is an American manufacturer of cookies and snacks. Although not owned by Disney, and owned by Mondelēz International since 2012 (fomerly owned by Kraft Foods), it has done several promotional tie-ins with Disney cereal products, and was promoted by the Mickey Mouse cartoon, Mickey's Surprise Party, for the 1939 New York World's Fair.
Gallery
Ad blocker interference detected!
Wikia is a free-to-use site that makes money from advertising. We have a modified experience for viewers using ad blockers

Wikia is not accessible if you've made further modifications. Remove the custom ad blocker rule(s) and the page will load as expected.