Ad blocker interference detected!
Wikia is a free-to-use site that makes money from advertising. We have a modified experience for viewers using ad blockers

Wikia is not accessible if you've made further modifications. Remove the custom ad blocker rule(s) and the page will load as expected.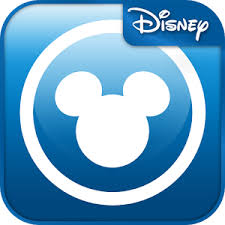 My Disney Experience
is an app for
Walt Disney World Resort
. It shows when and what costumed characters are in the park, the wait times for rides, where Disney hotels are located, and more.
Before you travel to Disney, you setup your account on the My Disney Experience website. Then you can setup fastpasses, dining reservations, write notes, see park hours, find fastpass kiosks, and even figure out where the nearest snack stands are.

Character descriptions
| Character | Description |
| --- | --- |
| Abu | Abu the monkey can usually be found by Aladdin's side...unless he's been distracted by something shiny. |
| Aladdin | Aladdin is always one jump ahead! He went from street rat to prince of Agrabah, with a little help from a genie. |
| Alice | Alice from Disney's animated Alice in Wonderland once followed a white rabbit all the way to Wonderland. How curious! |
| Anastasia Tremaine | Cinderella's stepsister Anastasia wants a prince of her own. She thinks she is graceful, but really has 2 left feet. |
| Anna | Anna, Princess of Arendelle, is optimistic and fearless. She sees the best in everyone-especially her sister Elsa! |
| Ariel | The Little Mermaid Ariel is a princess of the sea. She collects human treasures and longs to be a part of our world. |
| Baloo | When you're an easygoing bear like Baloo from Disney's The Jungle Book, life is all about the bare necessities. |
| Bashful | Bashful hopes no one will notice him, but if it happens to be Snow White, he might not mind so much after all. |
| Baymax | Baymax is an advanced personal healthcare robot... but with Hiro, he becomes much more than he was built for: A hero and a friend. |
| Belle | Belle has her own storybook adventure when she finds Beast and the enchanted friends who welcome her to the castle. |
| Bert | The light-hearted Bert always steps in time! With a friend like Mary Poppins, this sweep is as lucky as lucky can be. |
| Big Al | A big bear with a big voice and a guitar that's slightly out of tune, Big Al is the anchor in the Country Bear Jamboree. |
| Br'er Bear | Brer Fox is the brains and Brer Bear is the brawn. He may not think much, but he knows when to think for himself. |
| Br'er Fox | This crafty fox is always scheming. But Brer Rabbit's a few jumps ahead and Brer Bear's always a few steps behind. |
| Buzz Lightyear | Buzz has been to infinity and beyond, but this space ranger's home is with Woody and the gang. |
| Chewbacca | This immense Wookie from Kashyyyk is a hero of great strength and loyalty too. A gentle giant with exceptional starship skills, Chewbacca can be counted on to unleash his strength in a furious rage whenever his friends are threatened. |
| Chip 'n' Dale | Chip 'n' Dale are always up to something! It might be Chip's idea, but Dale is always willing to play along. |
| Cinderella | Cinderella never gave up on her dreams, and now she and Prince Charming live happily ever after. |
| Clarabelle Cow | The lovely Clarabelle Cow may be an old-fashioned gal at heart, but this bovine beauty's got style. |
| Daisy Duck | Daisy is sweet, charming, and a bit sassy. When she's not on Donald's arm, she on his mind- and who could blame him? |
| Darth Vader | The menacing and mysterious Darth Vader leads the Galactic Empire using the power of the dark side. The infamous Sith Lord is completely loyal to his master, Darth Sidious. And together, they rule the galaxy as master and apprentice. |
| Doc | The dwarfs look to Doc as their leader and guide. He may get a bit tongue-tied at times, but he always knows what to do. |
| Donald Duck | It doesn't take much to ruffle Donald's feathers. He's determined to be #1, but things don't always go his way. |
| Dr. Facilier | Dr. Facilier is a master of magic and mystical voodoo. But don't be fooled by his charming facade--the Shadow Man has friends on "the other side". |
| Dopey | Dopey finds joy in simple things like a songbird or a soap bubble. But he's happiest of all with a kiss from Snow White. |
| Drizella Tremaine | Cinderella's stepsister Drizella spends most of her time scowling--and looking for a rich husband, of course. |
| Dug | His name is Dug. He's the top dog in Disney/Pixar's Up. He has just met you, and he loves you. Squirrel! |
| Duffy the Disney Bear | Duffy is Mickey's huggable bear. Together, they travel the world, sharing exciting adventures and making new friends. |
| Eeyore | Eeyore is a lovably pessimistic donkey and one of the many friends who join Pooh in the Hundred Acre Woods. |
| Elsa the Snow Queen | Queen Elsa can magically create snow and ice. But the love she shares with her sister Anna is the greatest magic of all. |
| Fairy Godmother | With a bibbidy bobbidi boo, the Fairy Godmother turned a pumpkin into a coach and made Cinderella's dreams come true. |
| Ferb Fletcher | If Phineas can think it up, Ferb can build it! He is a boy of few words, but many talents. |
| Flik | Flik is a hard-working ant with great ideas. He learned that you're never too small to make a big difference. |
| Flynn Rider | Not only is he the most clever, most handsome and most wanted man in the kingdom. Flynn Rider also showed Rapunzel the best day ever! |
| Frozone | Frozone keeps his cool when the action heats up. A hero with style, he puts villains on ice without breaking a sweat. |
| Gaston | The handsome hunter Gaston is often admiring himself, flexing his biceps to spare and trying to woo Belle. |
| Genie | With one rub of a magic lamp, Aladdin found a friend in the fun loving and all powerful Genie. |
| Goofy | Goofy likes to keep things simple. No hurries, no worries, and always plenty of laughs. Gawrsh! |
| Green Army Man | From recon to rescue, no mission is too tough for the Green Army Men from Disney/Pixar's Toy Story movies. Fall in! |
| Grumpy | Grumpy may scowl and frown, but even this disgruntled dwarf has a soft spot for Snow White. |
| Happy | It's hard to be grumpy when Happy's around! This cheerful dwarf always looks on the bright side. |
| Hiro Hamada | Hiro's just a regular kid--who happens to be genius in robotics! And together, he and Baymax are an awesome team. |
| Horace Horsecollar | Horace Horsecollar is one of Mickey's oldest friends. He's always ready to lend a helping hoof to his pals. |
| Jack Skellington | "What's this?" Why, it's the Pumpkin King of Halloween Town, here to transform a jolly holiday into a frightfully delightful occasion! |
| Jack Sparrow | The infamous Captain Jack Sparrow is the cleverest pirate in the Caribbean! He sails for adventure beyond the horizon. |
| Jane Porter | She devoted her whole life to studying the wild but Jane Porter never knew true adventure until she met Tarzan. |
| Jessie | Jessie is the roughest, toughest cowgirl in the west. With a yodel and a "Yee-ha", she and Bullseye ride to the rescue. |
| Kylo Ren | Prepare to meet this imposing First Order warrior on the bridge of his ship. Kylo Ren is feared throughout the galaxy for his vicious skills in combat and his strength with the Force. |
| Lady Tremaine | Lady Tremaine spends her days envying Cinderella, and seeking wealthy suitors for her daughters, Anastasia and Drizella. |
| Lightning McQueen | Lightning McQueen has 4 Piston Cups under his belts! He races around the world but calls Radiator Springs home. |
| Lilo Pelekai | Lilo is a quirky girl who loves to surf, hula, and listen to Elvis. Most of all she loves her best friend Stitch. |
| Lotso | Lots O Huggin' Bear (you can just call him Lotso) is the soft spoken leader of the toys at Sunnyside Daycare. |
| Louis | Louis is a friendly, fun-loving, trumpet-playing alligator with a heart of gold. When he jazzes up the stage at Tiana's Palace, hands start clapping and toes start tapping! |
| Mad Hatter | It's always tea time with the delightfully madcap Mad Hatter. Especially if it's your Unbirthday! |
| Mary Poppins | Mary Poppins can turn a simple outing in the park into a jolly holiday. She's supercalifragilisticexpialidocious! |
| Mater | Mater may look rusty, but he's got a heart of gold. He's proud to be Lightning McQueen's best friend. |
| Meeko | Pocahontas wants Meeko to stay out of trouble, but this clever raccoon can't resist a tempting treat! |
| Merida | Merida is determined to change her own fate. When things go wrong, she learns what it means to be truly brave. |
| Mickey Mouse | Mickey just wants to make us smile. He is a talented star, gracious host, and a loyal friend. |
| Mike Wazowski | Mike keeps an eye on the door while Sulley gets the screams. They're the best team on the scare floor at Monsters, Inc. |
| Minnie Mouse | Minnie Mouse is every bit a lady! She's devoted to her sweetheart Mickey and always makes her friends feel special. |
| Mr. Incredible | Mr. Incredible loves being a superhero. He's glad to be back in action with his family by his side. |
| Mulan | Mulan's courage, skill, and determination bring honor to her family. You don't meet a girl like this every dynasty. |
| Peter Pan | Peter Pan knows all about adventure! From pirates to pixie dust, every day's exciting when you never grow up! |
| Phineas Flynn | Phineas always knows what to do! He has a million ideas and school's out for summer. Time to rock! |
| Piglet | Piglet is a timid little fellow and Pooh's very best friend. He's had many big adventures for a very small piglet. |
| Pluto | Pluto is Mickey's loyal and lovable pup. He is eager, excited and always ready to play! |
| Pocahontas | Pocahontas respects the spirits of the earth. She listens to her heart and knows the right path might not be the easiest. |
| Prince Charming | From the moment he spotted Cinderella at the ball, the handsome Prince Charming knew "this is love". |
| Prince Eric | Prince Eric loves to play with his dog Max, sail the open seas, and show the human world to his princess, Ariel. |
| Prince Naveen | Prince Naveen likes having fun, but he's learned from Tiana that it takes hard work to achieve your dreams. |
| Prince Phillip | Dashing and heroic, Prince Phillip charmed Aurora with a dance in the forest and then defeated a dragon to save her. |
| Princess Aurora | Awakened from Maleficent's spell, Princess Aurora believes that dreams do come true, and true love conquers all. |
| Princess Jasmine | Soaring on a magic carpet with Aladdin, Princess Jasmine saw a whole new world beyond her palace walls. |
| Princess Tiana | After a hop around the bayou as a frog, Tiana learned that the recipe for success was hard work and a whole lot of love. |
| Rafiki | The wise and patient Rafiki helped Simba take his place as the one true king. |
| Rapunzel | Rapunzel is so glad she left her tower! She's seen the floating lights and found new dreams with Flynn Rider. |
| Russell | Russell loves being a wilderness explorer! He's earned every badge and even explored the real wilderness. |
| Santa Claus | Santa Claus shares happiness and Christmas cheer with everyone! He knows just how to bring out that jolly holiday spirit. |
| Sleepy | Sleepy is always ready for a nap. Staying awake makes this dwarf so tired. |
| Sneezy | The dwarfs know that when Sneezy feels a sneeze coming on, they'd better give him some room! |
| Snow White | With a smile and a song, Snow White delights everyone she meets, from a prince at a wishing well to 7 little friends. |
| Sofia the First | Sofia the First is finding out what being royal's all about. She's excited to become the best princess she can be! |
| Stitch | Stitch is a mischievous little alien who loves to catch some waves and dance the hula with his best friend Lilo. |
| Sulley | Sulley gets the screams while Mike keeps an eye on the door. They're the best team on the scare floor at Monsters, Inc. |
| Tarzan | No matter if he's swinging on vines, teasing Terk or sharing his life with Jane, the jungle will always be Tarzan's home. |
| Terk | Tarzan may be king of the jungle, but Terk taught him how to swing. She tries her best to keep him out of trouble. |
| The Prince | The Prince fell in love with Snow White, the maiden he once saw by a wishing well. |
| The Queen | The Queen is not pleased to hear that Snow White is the fairest one of all. |
| Thumper | Kind-hearted, fun-loving and adventurous, Thumper always enjoys teaching his best friend Bambi the ways of the woods. |
| Tigger | The one and only Tigger bounds about the Hundred Acre Woods looking for fun and pouncing on his buddy Winnie the Pooh. |
| Tinker Bell | From Peter Pan to Pixie Hollow, Tinker Bell is the feisty fairy we all believe in - with faith, trust, and pixie dust. |
| Wendell | With a silly grin and a mandolin, Wendell enjoys a Country Bear Jamboree with his kinfolk. |
| Wendy | Wendy loved stories of Peter Pan! Then with some pixie dust and a happy thought, he flew her all the way to Neverland. |
| White Rabbit | The White Rabbit always has Alice guessing. Where is he headed in such a hurry? |
| Winnie the Pooh | Deep in the Hundred Acre Woods lives the lovable Winnie the Pooh. He's stuffed with fluff and awfully fond of honey. |
| Woody | All the toys look up to Woody. He's smart, kind, and brave like a cowboy should be. He's more than a toy, he's a friend. |