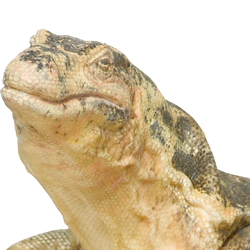 Mrs. Kipling
is
Ravi Ross
' pet Monitor Lizard.
Description
Mrs. Kipling is a seven-foot tall monitor lizard, that Ravi had brought from India when he immigrated to the United States.
In the episode "The Secret Life of Mr. Kipling", it is revealed that Kipling is actually a female monitor lizard and has laid twelve eggs. The names of Mrs. Kipling's twelve babies are Mowgli, Sanjay, Gupta, Slumdog, Kumar, Ravi Jr., Scooter, Rikki, Tikki, Tavi, Mohandas, and Padma.
Gallery
Ad blocker interference detected!
Wikia is a free-to-use site that makes money from advertising. We have a modified experience for viewers using ad blockers

Wikia is not accessible if you've made further modifications. Remove the custom ad blocker rule(s) and the page will load as expected.