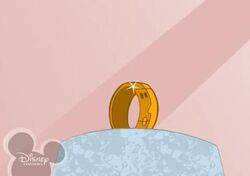 The Molecular Muscle Enhancer
is a machine featured in the animated television show
Kim Possible
. It was in the episode, "Ron the Man".
History
This is an invention from Hench Co. It is a ring that grants the wearer instant muscles. Once the ring is removed, the person wearing the ring returns to his or her normal build.
Wearers
Some of Drakken's Henchmen
Gallery
Ad blocker interference detected!
Wikia is a free-to-use site that makes money from advertising. We have a modified experience for viewers using ad blockers

Wikia is not accessible if you've made further modifications. Remove the custom ad blocker rule(s) and the page will load as expected.