Mjölnir (also known as Thor's Hammer or simply The Mystical Hammer) is the primary weapon of Thor, the Asgardian God of Thunder. It is an enchanted hammer of tremendous power that grants Thor the ability to fly and summon lightning against foes. It is Thor's main weapon.
Background
Mjolnir was forged in the heart of a dying star by dwarves. With it, Thor can harness the power of lightning bolts, and fly. Only those individuals that are worthy of the power of Thor can lift the Mjolnir, as Hulk discovered he couldn't lift it; this spell was placed upon it by Odin himself when he punished Thor with banishment to teach him a lesson. On the side of the hammer, there is an inscription engraved "Whosoever holds this hammer, if he be worthy, shall possess the power of Thor..."
Powers and Abilities
Thor's mystical hammer Mjolnir has a number of elemental powers. It has been stated be Odin himself that Mjolnir's power has no equal. Mjolnir itself is extremely durable like the Earth metal Adamantium, and combined with the various enchantments placed upon it by Odin, it is, for all intents and purposes, indestructible. It has deflected three blasts from the Destroyer (which was able to disintegrate anything that it hit) and return the blast back into the Detroyer. Thor often uses the hammer as a physical weapon, with almost nothing being capable of withstanding a hammer blow or throw. A few examples of the abilities Thor has shown with Mjolnir:   
Weather Control: Wielding Mjonir grants Thor the ability to control the base elements of a storm. It can control the elements and can create giant raging electrical storms complete with thunder, lightning, hurricane-force winds, tornadoes, tidal waves, earthquakes, and torrential rains at a moment's notice. He summoned a Class 5 tornado to battle the Detroyer, a lightning bolt strong enough to destroy a large piece of landscape in Johtunheim, a lightning bolt to knock down Loki on the Bifrost bridge, and control the elements. He is remembered in myth and legends by the mortals of Midgard as the Norse Thunder God who used Mjolnir to summon rain, wind, thunder, lightning, and more.
Worthiness Enchantment: After Thor disobeyed Odin and nearly caused a war between Asgard and Johtumheim, Odin banishes Thor to Earth without his powers and places an enchantment on the hammer Mjolnir. "Who so ever holds this hammer, if he be worthy, shall possess the power of Thor." This enchantment surrounding Mjolnir prevents it from being wielded by anyone save those who have been found worthy. When Thor sacrificed himself to protect the New Mexico town and its inhabitants from the Destroyer, he proved himself worthy to wield Mjolnir and gained full use of his powers. He also used it to trap Loki on the Bifrost, as those who aren't worthy cannot lift it. Thor used this power to distract the Hulk in their battle, who became so focused on trying to lift the hammer that Thor was able climb onto his back and attempt to choke him into submission.
Mystical Link: Mjolnir obeys Thor's commands as though it were alive. Mjolnir went to Thor when it was in a crater from miles away, it came to him in seconds. Mjolnir will return to Thor when he throws it at an opponent.
Flight: Thor is capable of hurling Mjolnir with great force and, by holding onto the leather thong, is capable of flying through the air at tremendous speeds. How fast is not specified, but he was able to fly in Johtumheim to kill a Frost Monster, fly in the middle of a Class 5 tornado, fly from the small New Mexico town to the closest Bifrost site, fly from Heimdall's Observatory to the main hall of Asgard in seconds, and later from Asgard back to Heimdall's Observatory.
Energy Projection: With Mjolnir, Thor can project powerful mystical blasts of energy. He can even channel energies for stronger energy attacks. With Mjolnir, Odin projects a powerful mystical blast of energy using it to channel an energy blast through it, taking away all of Thor's superhuman powers and destroys what was left of Thor's armor after stripping much of it off of him and throwing him into the Bifrost.
Appearances
Marvel Cinematic Universe
Iron Man 2
In the post-credit scene of Iron Man 2, Phil Coulson spots the Mjolnir and then goes on the phone saying "We found it sir" in New Mexico.
Thor
In Thor, The Mjolnir is passed down to Thor Odinson after his recklessness.
Thor uses Mjolnir against Captain America and Iron Man and it proves unable to break Captain America's vibranium shield. When Hulk rampages through the helicarrier, Thor seeks to defeat him. During this fight, Hulk attempts to lift Mjolnir but is unworthy, therefore making Mjolnir one of the only objects the Hulk cannot lift. Thor uses Mjolnir to great effect during the Chitauri invasion.
Thor used Mjolnir to defeat a Marauder, which meant the surrender of all the Marauders. Also used it to attack Malekith, after Algrim killed his mother. In Svartalfheim, Thor tried to destroy the Aether with the power of Mjolnir but it didn't work.
Thor used it to defeat several HYDRA soldiers. In a moment of battle against HYDRA, he hit Captain America's Shield with Mjolnir causing an explosion of sound. Thor defies his friends to lift Mjolnir, Tony, and Rhodes first try but none can, then tries Rogers, who manages slip it a little. The challenge ends abruptly with the appearance of Ultron. Later, Vision was able to lift it and later use it against Ultron. Thor then uses it in the Battle of Sokovia, after the defeat of Ultron Thor uses the Mjolnir to return to Asgard.
Thor attacks Hela with Mjolnir, but Hela, much to the surprise of everyone, simply grabs Mjolnir and destroys it.
Cameos in other productions
In the episode "Hercules and the Twilight of the Gods", Loki convinces Hercules and Philoctetes to come with him to Valhalla in Asgard, the hall of the Valkyries, where he can become their thunder god. Loki helps him defeat Thor, son of Odin, to cause the Twilight of the Gods. The Fates (accused of "moonlighting" as the Norns), warn Hercules and Phil of Loki's treachery, and they arrive too late, with Thor later being captured. Hercules gives up his godhood to Thor as the Twilight of the Gods can only be undone if he wields Mjolnir.
In the episode "Thor, Loser", Mjolnir or Molly as she was revered to throughout the episode plays a more comical role as a anthropomorphic hammer voiced by Charlie Adler and older sister to Dave Barbarian's enchanted sword Lula. Molly decides to pay her younger sibling a visit much to Lula's dismay due to lying about living in a lush prosperous kingdom and being wielded by a famous barbarian hero. Dave and his family are forced to assist Lula with her scheme but Molly soon becomes aware forcing Lula to come clean. Molly reveals that Lula truly was the lucky one due to her new family, and went through all that trouble for her and wish to stay in the land of Udrogoth and away from Thor. However Thor soon arrives to reclaim Mjolnir and threatens to destroy anyone standing in his way. After a big chase Lula insists that both Mjolnir and Thor talk out their problems which they resolve before departing.
Trivia
In the comic books, Captain America and Beta Ray Bill have been able to lift Mjolnir. It has also been used by Zero-G (Alex Power), the leader of the young superhero team, Power Pack.
Mjolinir has apeard in a cameo role in both Season Three and Four few episodes of ABC Tv series Once Upon A Time were it was seen in Rumplestilkins Dark Castel with other items that Dark One has collected through the years,as well former actor Josh Dallas of Thor 2011 who potrayed Fandral has also refrenced Asgardian portal from that movie and was the former main cast memmber of this series
The only known beings in the Marvel Cinematic Universe who have been known to lift the hammer are Thor, Odin, and Vision. Those who have attempted and failed are Loki, the Hulk, Iron Man, Captain America, War Machine, and various inhabitants of the New Mexico town in which Thor was exiled. In Avengers Assemble, Jane Foster is able to lift Mjolnir, thus receiving the power of Thor and becoming a female Thor.
As a running gag, Darcy Lewis pronounces Mjolnir as "myuh myuh", as that's the way she believes she heard Thor say it. She hasn't yet been informed of the correct way to say it, as of Thor: The Dark World.
Despite being called a hammer, Mjolnir's design is closer to a mallet rather than a war hammer.
The trailer for Avengers: Infinity War shows Thor wielding Mjolnir, meaning its destruction will eventually be undone.
Gallery
v - e - d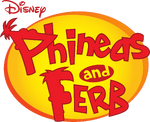 Episodes
Season One: "Rollercoaster" • "Candace Loses Her Head" • "The Fast and the Phineas" • "Lawn Gnome Beach Party of Terror" • "The Magnificent Few" • "S'Winter" • "Are You My Mummy?" • "Flop Starz" • "Raging Bully" • "Lights, Candace, Action!" • "Get That Bigfoot Outta My Face!" • "Tree to Get Ready" • "It's About Time!" • "Jerk De Soleil" • "Toy to the World" • "One Good Scare Ought to Do It!" • "A Hard Day's Knight" • "I, Brobot" • "Mom's Birthday" • "Journey to the Center of Candace" • "Run Away Runway" • "I Scream, You Scream" • "It's a Mud, Mud, Mud, Mud World" • "The Ballad of Badbeard" • "Dude, We're Getting the Band Back Together" • "Ready for the Bettys" • "The Flying Fishmonger" • "Phineas and Ferb Get Busted!" • "Greece Lightning" • "Leave the Busting to Us!" • "Crack That Whip" • "The Best Lazy Day Ever" • "Boyfriend From 27,000 B.C." • "Voyage to the Bottom of Buford" • "Put That Putter Away" • "Does This Duckbill Make Me Look Fat?" • "Traffic Cam Caper" • "Bowl-R-Ama Drama" • "The Monster of Phineas-n-Ferbenstein" • "Oil on Candace" • "Unfair Science Fair" • "Unfair Science Fair Redux (Another Story)" • "Out to Launch" • "Got Game?" • "Comet Kermillian" • "Out of Toon" • "Hail Doofania!"


Season Two: "The Lake Nose Monster" • "Interview With a Platypus" • "Tip of the Day" • "Attack of the 50 Foot Sister" • "Backyard Aquarium" • "Day of the Living Gelatin" • "Elementary My Dear Stacy" • "Don't Even Blink" • "Chez Platypus" • "Perry Lays an Egg" • "Gaming the System" • "The Chronicles of Meap" • "Thaddeus and Thor" • "De Plane! De Plane!" • "Let's Take a Quiz" • "At the Car Wash" • "Oh, There You Are, Perry" • "Swiss Family Phineas" • "Hide and Seek" • "That Sinking Feeling" • "The Baljeatles" • "Vanessassary Roughness" • "No More Bunny Business" • "Spa Day" • "Phineas and Ferb's Quantum Boogaloo" • "Phineas and Ferb Musical Cliptastic Countdown" • "Bubble Boys" • "Isabella and the Temple of Sap" • "Cheer Up Candace" • "Fireside Girl Jamboree" • "The Bully Code" • "Finding Mary McGuffin" • "Picture This" • "Nerdy Dancin'" • "What Do It Do?" • "Atlantis" • "Phineas and Ferb Christmas Vacation!" • "Just Passing Through" • "Candace's Big Day" • "I Was a Middle Aged Robot" • "Suddenly Suzy" • "Undercover Carl" • "Hip Hip Parade" • "Invasion of the Ferb Snatchers" • "Ain't No Kiddie Ride" • "Not Phineas and Ferb" • "Phineas and Ferb-Busters!" • "The Lizard Whisperer" • "Robot Rodeo" • "The Beak" • "She's the Mayor" • "The Lemonade Stand" • "Phineas and Ferb Hawaiian Vacation" • "Summer Belongs to You!" • "Nerds of a Feather" • "Wizard of Odd" • "We Call it Maze" • "Ladies and Gentlemen, Meet Max Modem!" • "The Secret of Success" • "The Doof Side of the Moon" • "Split Personality" • "Brain Drain" • "Rollercoaster: The Musical!" • "Make Play" • "Candace Gets Busted"
Season Three: "The Great Indoors" • "Canderemy" • "Run, Candace, Run" • "Last Train to Bustville" • "Phineas' Birthday Clip-O-Rama!" • "The Belly of the Beast" • "Moon Farm" • "Ask a Foolish Question" • "Misperceived Monotreme" • "Candace Disconnected" • "Magic Carpet Ride" • "Bad Hair Day" • "Meatloaf Surprise" • "Phineas and Ferb Interrupted" • "A Real Boy" • "Mommy Can You Hear Me?" • "Road Trip" • "Tour de Ferb" • "Skiddley Whiffers" • "My Fair Goalie" • "Bullseye!" • "That's the Spirit" • "The Curse of Candace" • "Escape from Phineas Tower" • "Lotsa Latkes" • "Ferb Latin" • "A Phineas and Ferb Family Christmas" • "Tri-Stone Area" • "Doof Dynasty" • "Excaliferb" • "Phineas and Ferb and the Temple of Juatchadoon" • "Monster from the Id" • "Gi-Ants" • "The Remains of the Platypus" • "Mom's in the House" • "Perry the Actorpus" • "Let's Bounce" • "Bully Bromance Break Up" • "Quietest Day Ever" • "Doonkleberry Imperative" • "Meapless in Seattle" • "Delivery of Destiny" • "Buford Confidential" • "The Mom Attractor" • "Cranius Maximus" • "Agent Doof" • "Minor Monogram" • "What a Croc!" • "Sleepwalk Surprise" • "Sci-Fi Pie Fly" • "Sipping with the Enemy" • "Tri-State Treasure: Boot of Secrets" • "Doofapus" • "Norm Unleashed" • "Where's Perry?" • "Ferb TV" • "When Worlds Collide" • "What'd I Miss?" • "Road to Danville" • "This is Your Backstory" • "Blackout!"
Season Four: "For Your Ice Only " • "Happy New Year!" • "Fly On the Wall" • "Bully Bust" • "My Sweet Ride" • "Der Kinderlumper" • "Sidetracked" • "Primal Perry" • "Mind Share" • "Backyard Hodge Podge" • "Bee Day" • "Bee Story" • "Great Balls of Water" • "Where's Pinky?" • "Phineas and Ferb Musical Cliptastic Countdown Hosted by Kelly Osbourne" • "Knot My Problem" • "Just Desserts" • "La Candace-Cabra" • "Happy Birthday, Isabella" • "Love at First Byte" • "One Good Turn" • "Mission Marvel" • "Thanks But No Thanks" • "Troy Story" • "Druselsteinoween" • "Terrifying Tri-State Trilogy of Terror" • "Face Your Fear" • "Cheers for Fears" • "Steampunx" • "Just Our Luck" • "Return Policy" • "Live and Let Drive" • "Phineas and Ferb Save Summer" • "Father's Day" • "Imperfect Storm" • "The Return of the Rogue Rabbit" • "It's No Picnic" • "The Klimpaloon Ultimatum" • "Operation Crumb Cake" • "Mandace" • "Phineas and Ferb: Star Wars" • "Lost in Danville" • "The Inator Method" • "Night of the Living Pharmacists" • "Tales from the Resistance: Back to the 2nd Dimension" • "Doof 101" • "Act Your Age" • "Last Day of Summer" • "O.W.C.A. Files"