Migs, Luna, and Skylar are three Jaquins, magical flying creatures who appear in the Disney Channel animated series Elena of Avalor. They support Elena as she learns how to rule her kingdom.
Background
A little bit of Skylar's background is revealed in "Flight of the Jaquins" before "Elena and the Secret of Avalor", back in his homeworld Skylar and Nico use to have fun and play pranks all the time until their jokes became legendary. When it was time for the new trainees to be picked to guard Avalor, Skylar was chosen by their father to undergo guardian training.
Personalities
Migs: The most composed and practical of the trio, he's the one who pulls the other two back on the ground.
Luna: The only female, she's quite loud and brash. Sometimes quite motherly.
Skylar: Fun-loving and happy, he is the most excited about life after the sorceress was defeated. Can be reckless and immature at times. Through his time as the navagera Skylar started to show displays of being responsible.
Appearances
Migs, Luna, and Skylar appear in the Sofia the First and Elena of Avalor crossover special. They first appear at Avalor Palace to bother Shuriki who's entertaining the Royal Family of Enchancia. When the Royal Family of Enchancia's youngest daughter Princess Sofia goes up to them and asks them to help, they initially reject her telling her they don't help friends of Shuriki's. When Sofia reveals she's there to bring Princess Elena back, they become delighted to help her. After Sofia frees Elena from the Amulet of Avalor, Elena rides on them back to Avalor to defeat Shuriki and free her family and her kingdom.
Migs, Luna, and Skylar appear in the show as supporting characters.
Their first major role is in "Flight of the Jaquins". They take Elena to the ceremony where Chief Zephyr picks the Navageera for this year. Skylar and Luna put feathers in the ball that Chief Zephyr uses to select this year's Navegeera but not Migs since he has already been the Navegerra. Luna tells Elena Migs was the best Navegerra ever and all his trainees passed all their tests. Chief Zephyr pulls out Skylar's feather making him the Navegerra. Migs, Luna, and the rest of the Clan object to this on the grounds that Skylar is too immature, irresponsible, and inexperienced to be ready to be Navegerra. Elena defends Skylar and Chief Zephyr stands by the drawing. As Skylar sets out to pick up his trainees, Migs and Luna warn Skylar that being the Navegerra is serious as he will have young Jaquins under his care who have never been to Avalor before and won't have Migs to bail him out if he gets in trouble. Skylar assures him everything will be fine and flies off. Skylar arrives at the gateway and meets his Trainees: Ciela, Avion, and his little brother Nico. Nico gets the group stalled by constantly begging for one more game, for which Ciela and Avion take off for Avalor themselves. Elena, Migs, and Luna get worried and take off to find them only to discover that Skylar is at Pueblo De Oro. They ask him what he's doing with the Noblins to which Nico flies up and says their playing their games. Seeing him Migs states "Nico's here. Well, that explains it." and Luna explains that when Skylar and Nico get together it's playtime all the time. They quickly discover that Skylar's other trainees are missing and go looking for them. During the search, they find a mark that Luna identifies as the Mark of Troyo, an evil magical coyote seeking revenge on Avalor's Jaquin Clan for banishing him for tricking people into doing bad stuff so he could rule the jungle, and realize that Ciela and Avion went with him. Migs angrily turns to Skylar and tells him "You had one job! But typical Skylar! You start fooling around and now look what happened!" Skylar apologizes and tells him he didn't think this would happen, to which Migs tells him he never thinks at all and that that's the problem. Migs and Luna decide to follow the paw prints to rescue Ciela and Avion. Skylar offers to come along but Migs angrily rejects him and Elena scolds him for his part in this. Skylar acknowledges his mistake and goes off to help rescue his trainees. He gets there in time to see Troyo take his friends captive too. Working with Nico and the Noblins, Skylar defeats Troyo and rescues his friends and trainees. Everyone praises Skylar and they all fly home.
All three along with the trainees make a return appearance in Elena of Avalor: Realm of the Jaquins.
Gallery
Trivia
It's revealed in "All Heated Up", jaquins actually sleep in a nest similar to birds.
It's revealed in "Flight of the Jaquins", that all jaquins in the Avalor clan live in the Mooncliff Mountain.
Also in the same episode Migs used to be the previous Navagera.
Since Skylar's and Nico's father King Verago is the king of the jaquins, Skylar will become king of the jaquins one day since he is the eldest son.
References
v - e - d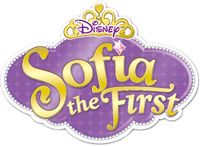 Characters
Princess Sofia • Queen Miranda • King Roland II • Prince James • Princess Amber • Princess Hildegard • Cedric the Sorcerer • Wormwood • Baileywick • Robin • Mia • Clover • Whatnaught • Goodwyn the Great • Winifred the Wise • Jade • Ruby Hanshaw • Princess Clio • Princess Maya • Princess Lakshmi • Prince Zandar • Princess Jun • Prince Hugo • Minimus • Princess Vivian • Crackle • Queen Cecily • Gnarlie • Trolls • Teeny • Ginger • Mrs. Higgins • Nigel • Lucinda • Princess Leena • Prince Jin • Magic Carpet • Jasper • Constable Myles • Prince Khalid • Meg and Peg • Boswell • Madam Ubetcha • Prince Desmond • Miss Nettle • Sir Gillium • Professor Popov • Helen Hanshaw • Oona • Queen Emmaline • Cora • Plank • Aunt Tilly • Wilbur the Wombeast • Admiral Hornpipe • Sven • Farley • Lulu • Emperor Quon • Empress Lin-Lin • Rex • Rosey • Prince Axel • King Garrick • Electra • Vaughan and Vance • Crankle the Ogre • Marla • Sir Bartleby • Sir Maxwell • Sir Finnegan • Queen Anya • Gwen • Chef Andre • Sofia the Worst • Lady Joy • Lord Gilbert • Wu-Chang • Jade Jaguar • Sir Dax • Boo • Princess Lani • Mamanu • Kamea and Halia • Praline • Freedo • Princess Zooey • Queen Avery • Princess Astrid • Slickwell • Greylock the Grand • Princess Ivy • Dragons of Enchancia • Winter • Whiskers • Glacia the Ice Witch • Hexie • Director Dove • Elliot, Amy, and Kurt • Tizzy • Master Erwin • Bryce Twigley • Button, Benngee, and Brody • Mossy • Carol of the Arrow • Jane • Princess Kari • Miss Elodie • Fluke • Slim • Shelly • Flip • Mantacorn • Onyx and Opal • Wendell Fidget • Mrs. Fidget • Saffron • Echo • Muck, Gunk and Grime • Spruce • Ballerina • Mazzimo • Prince Roderick • Gavin • Kazeem • Sergeant Fizz • King Habib and Queen Farnaz • Chief Gnuckles • Flinch • Grotta • Queen Tessa • King Oberlyn • King Marcus • Herb the Hedgehog • Duncan and Herb • Elfonso • Elfred • Milo the Snake • Prince Derek • Sir Henley • King Henrik • Cordelia the Conjuror • Calista • Morgana • Crispy • Barley • Sassofras • Professor Zacharias Fleeber • Grand Mum • Gemina and Argus • Count Barnstorm • Raja Vijay • Sir Oliver • Sir Jaxon • Willawing • King of Brazendell • Kai • Princess Charlotte • Morris • Zinessa • King Philip and Queen Everly • Lily • Indigo • Marty and Maple • Mandy • Grimtrix • Wriggley, Pumpkin, and Chester • Skye • Piccolo • Baron Von Rocha • Professor Pecullian • Sea Monsters • Malacite and Fig • Omar • Prisma • Azurine • Orion • Vega • Chrysta • Sizzle • Cinder • The Duchess • Singe • Mare of the Mist • King Roland I • Ms. Candoo • Roma • Captain Quivers • Twitch


Elena of Avalor: Princess Elena • Princess Isabel • Francisco • Luisa • Shuriki • Alacazar • Zuzo • Mateo • Migs, Luna, and Skylar • Rafa • Chancellor Esteban • Armando • King Raul and Queen Lucia • Naomi Turner
Guest Characters: Flora, Fauna, and Merryweather • Cinderella • Jasmine • Magic Carpet • Belle • Ariel • Aurora • Snow White • Mulan • Rapunzel • Tiana • Merida • Olaf • Merlin • Archimedes