Ad blocker interference detected!
Wikia is a free-to-use site that makes money from advertising. We have a modified experience for viewers using ad blockers

Wikia is not accessible if you've made further modifications. Remove the custom ad blocker rule(s) and the page will load as expected.
Middleburg is a town from the show Penn Zero: Part-Time Hero.
Places
The Odyssey - an abandoned movie theater where the part-time heroes' Multi Universe Transprojector is set up.
Fish Stick on a Stick - a restaurant where the part-time villains' MUT is set up.
Middleburg Central High - the town's high school.
Zero family's house - the home of Brock, Vonnie, and Penn. While Brock and Vonnie are trapped in the Most Dangerous World Imaginable, Uncle Chuck, Aunt Rose, and the Chinchilla are currently living there with Penn.
Rippen's apartment - an apartment in an old building that Rippen lives in.
Kobayashi family's apartment - an apartment in a newer building that Mr. Kobayashi, Mrs. Kobayashi, Sashi, and George live in.
Wiseman family's house - the home in the suburbs of Mr. Wiseman, Mrs. Wiseman, and Boone.
Larry Manor - the mansion of Larry.
v - e - d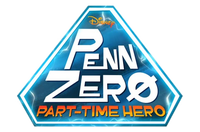 Locations
Middleburg | Middleburg Central High | The Odyssey | Fish Stick on a Stick | Knight World | North Pole | Superhero World | Arabian World | Plush Toy World | Chuckle City | Big Butte | Space World | Ocean World | Musical Fairy Tale World | Caveman Spy World | Alien World | Dragon Flight School | Plantywood | Most Dangerous World Imaginable | Least Dangerous World Imaginable
Objects
Multi-Universe Hologram Uplink | Multi-Universe Transprojector | Pigoilet | The QPC Unit | Vortex Tops | Specs