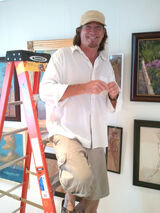 Michael Cedeno is a Disney animator who has worked at Walt Disney Animation Studios from 1978-2004.
Disney Filmography
Trivia
He was credited as one of the additional animators, alongside David Concepcion and Jorgen Klubien in the end credits of Don Bluth's An American Tail. This could mean that Cedeno was working with Don Bluth for 6 years until returning in 1987 to work on Oliver and Company.
Gallery
Ad blocker interference detected!
Wikia is a free-to-use site that makes money from advertising. We have a modified experience for viewers using ad blockers

Wikia is not accessible if you've made further modifications. Remove the custom ad blocker rule(s) and the page will load as expected.