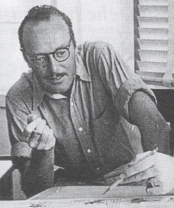 Merrill De Maris (February 26, 1898, New Jersey – December 31, 1948, Escondido, California) was a writer who worked on Disney Comic Strips for King Features Syndicate.
De Maris helped Floyd Gottfredson with many of his early Mickey Mouse comic strips; they co-created famous characters like Phantom Blot, Chief O'Hara and Detective Casey. In 1942 they gave Minnie Mouse a full name as Minerva Mouse, for the four-month comic strip story "The Gleam".
He also helped Carl Barks with one of his Donald Duck stories, titled Too Many Pets. De Maris also participated at the Disney Studio on the story adaptation for 1937's Snow White and the Seven Dwarfs.
External links
| | |
| --- | --- |
| | This page uses content from the English Wikipedia. The article or pieces of the original article was at Merrill De Maris. The list of authors can be seen in the page history. As with Disney Wiki, the text of Wikipedia is available under the GNU Free Documentation License. |
Ad blocker interference detected!
Wikia is a free-to-use site that makes money from advertising. We have a modified experience for viewers using ad blockers

Wikia is not accessible if you've made further modifications. Remove the custom ad blocker rule(s) and the page will load as expected.