Melody's locket
Comments

0
18,985pages on
this wiki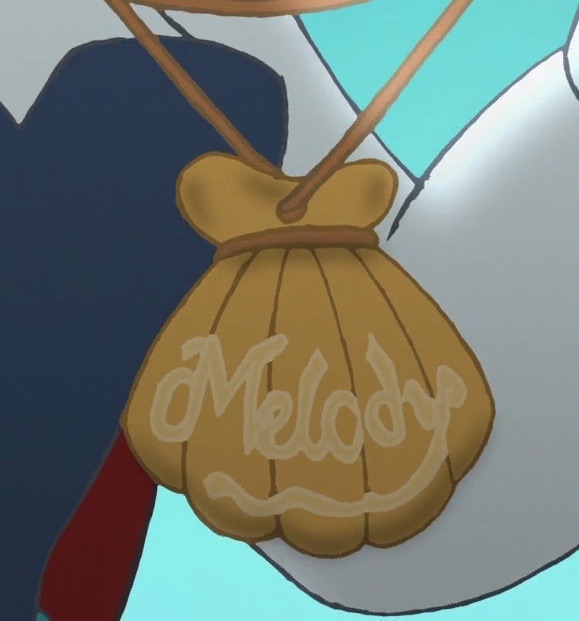 Melody's locket is a gift to her from her grandfather King Triton. It is engraved with her name and resembles a golden scallop with a chain for the necklace. When opened, the locket shines a bubble that shows an image of Atlantica and a mermaid and merman swimming around it.
It was to be a present to Melody when she was an infant from her grandfather but when the child was threatened by Morgana, Ariel decided, for her daughter's safety, that Melody must stay away from the ocean and be ignorant of merfolk, Atlantica, even of King Triton. Though it went against his heart, Triton agreed and sadly dropped the locket into the sea at the shores of Ariel and Eric's castle.
The Locket remained on the seafloor for the next twelve years until Melody, who snuck out to swim in the sea against her mother's orders from time to time, discovered it. She saw it bared her name and when she saw the image of Atlantica it conjured, she demanded an explanation from her mother, but Ariel refused to comply.
Taking the locket with her, Melody ran away to find the answers she was looking for.