Ad blocker interference detected!
Wikia is a free-to-use site that makes money from advertising. We have a modified experience for viewers using ad blockers

Wikia is not accessible if you've made further modifications. Remove the custom ad blocker rule(s) and the page will load as expected.
Mayor Pink Panda is the stuffed animal mayor of a village in Plush Toy World.
Mayor Pink Panda is a pink plush panda, including a heart-shaped light pink chest with a heart texture. She has dark blue googly eyes, and she wears a teal hat with a light pink flower attached.
Personality
Unlike the rest of the denizens of the Plush Toy World, Mayor Pink Panda isn't usually happy. She is a tad world-weary, though such wear and tear (as it were) likely comes from the stress of running a city. Regardless, she can be friendly when she wants to.
v - e - d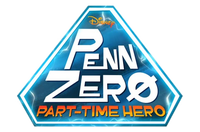 Locations
Middleburg | Middleburg Central High | The Odyssey | Fish Stick on a Stick | Knight World | North Pole | Superhero World | Arabian World | Plush Toy World | Chuckle City | Big Butte | Space World | Ocean World | Musical Fairy Tale World | Caveman Spy World | Alien World | Dragon Flight School | Plantywood | Most Dangerous World Imaginable | Least Dangerous World Imaginable
Objects
Multi-Universe Hologram Uplink | Multi-Universe Transprojector | Pigoilet | The QPC Unit | Vortex Tops | Specs