"Don't worry, I have a few tricks up my sleeves."
―Mateo to Naomi
Mateo de Alva is a character who appears in the Disney Channel animated series, Elena of Avalor. He is a wizard-in-training, who is later promoted to Avalor's Royal Wizard, and one of Elena's closest friends.
Personality
Sixteen-year-old[2] Mateo, as the grandson of Alacazar, and a wizard-in-training, is very interested in all things magical, be they spells, creatures or items. He is constantly seen trying to perfect his spells, yet sometimes his self-doubt and overly cautious nature can keep him from doing so. Yet if Elena and/or friends need him to, he will put all his fears aside and protect them, sometimes whether they want him to or not, with his magic. He can be clumsy and fumble up his spells from time to time as well. However after his friends help him reclaim the Codex Maru, and Elena shows her belief in his abilities, he gains a greater sense of self-worth and proves to be a powerful Royal Wizard, defeating Fiero in a duel.
Appearances
Mateo appears in the special.
Mateo first appears when Princess Sofia of Enchancia arrives at his house. He overhears Sofia talking to his mother Rafa about summoning Alacazar's chanul. Mateo walks up to her and questions her about her magical knowledge. Sofia revealed that Alacazar sent her. Hearing this, Mateo deduces that the necklace Sofia's wearing is the Amulet of Avalor and takes Sofia down to his workshop. Once there, Mateo reveals that he's been training himself to become a wizard in secret using Alacazar's old things because Shuriki outlawed magic when she took over. He then summons Alacazar's chanul: Zuzo. Zuzo tells them that, in order to free Elena, Sofia has to wrap the Amulet around Shuriki's wand and put both on the Crown of Aziluna. When Sofia decides to get Shuriki's wand by dancing with Shuriki Mateo is doubtful the plan will work since Shuriki outlawed dancing when she took over but goes with her back to Avalor Palace. When Sofia comes back with the wand, Mateo is impressed. Together, they fly to the Temple of Aziluna where Sofia does as Zuzo instructed and frees Elena. Mateo introduces himself to Elena and together they fly back to Avalor Palace. After Elena fails to defeat Shuriki on her own, they go back to Mateo's house where Rafa gives them the spell that will free Elena's family. After Mateo frees Elena's family, he then helps her defeat Shuriki and free Avalor. 
Mateo appears in the show that serves as the special's sequel.
Mateo first appears in "First Day of Rule" He first appears when Elena shows up at his house with his friend Naomi Turner. They tell him that Elena's sister was abducted by ship thieves and, thanks to one of the books of his grandfather, Alacazar, he identifies the thieves as Noblins. They succeed in rescuing Isabel and later Mateo watches Elena select Naomi to join the Grand Council of Avalor.
In "Spellbound" Elena selects Mateo to fill his grandfather's robes as Avalor's new Royal Wizard. At first, Mateo doesn't believe he's up to the task, mostly because most people don't believe in him but after he obtains the Codex Maru and defeats Alacazar's old enemy, Fiero he proves especially to himself that he was a good hire.
In "The Scepter of Light" he attended the solar eclipse with the Kingdom of Avalor. But Orizaba the Moth Fairy returns to bring night eternal Mateo goes off to her with Elena not far behind. When she uses her scepter it drains her energy away; Mateo carried Elena back to the palace to discover that is one of the downsides of the scepter. After Orizaba has been defeated Elena asks him for help on learning how to use it without passing out.
In "Wizard-in-Training" it has shown that Mateo has grown in his confidence as a wizard and gains an apprentice named Olivia. At first he has a little trouble teaching, but soon learns that he has to guide her every step of the way and admits to himself that he still has a lot to learn.
Trivia
Mateo's Tamborita is inspired by the drums used by the Mapuche "Machi" (shaman) in Chile. His spells have Mayan glyphs integrated into them.
Gallery
Screenshots
Miscellaneous
References
v - e - d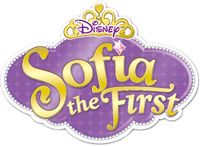 Characters
Princess Sofia • Queen Miranda • King Roland II • Prince James • Princess Amber • Princess Hildegard • Cedric the Sorcerer • Wormwood • Baileywick • Robin • Mia • Clover • Whatnaught • Goodwyn the Great • Winifred the Wise • Jade • Ruby Hanshaw • Princess Clio • Princess Maya • Princess Lakshmi • Prince Zandar • Princess Jun • Prince Hugo • Minimus • Princess Vivian • Crackle • Queen Cecily • Gnarlie • Trolls • Teeny • Ginger • Mrs. Higgins • Nigel • Lucinda • Princess Leena • Prince Jin • Magic Carpet • Jasper • Constable Myles • Prince Khalid • Meg and Peg • Boswell • Madam Ubetcha • Prince Desmond • Miss Nettle • Sir Gillium • Professor Popov • Helen Hanshaw • Oona • Queen Emmaline • Cora • Plank • Aunt Tilly • Wilbur the Wombeast • Admiral Hornpipe • Sven • Farley • Lulu • Emperor Quon • Empress Lin-Lin • Rex • Rosey • Prince Axel • King Garrick • Electra • Vaughan and Vance • Crankle the Ogre • Marla • Sir Bartleby • Sir Maxwell • Sir Finnegan • Queen Anya • Gwen • Chef Andre • Sofia the Worst • Lady Joy • Lord Gilbert • Wu-Chang • Jade Jaguar • Sir Dax • Boo • Princess Lani • Mamanu • Kamea and Halia • Praline • Freedo • Princess Zooey • Queen Avery • Princess Astrid • Slickwell • Greylock the Grand • Princess Ivy • Dragons of Enchancia • Winter • Whiskers • Glacia the Ice Witch • Hexie • Director Dove • Elliot, Amy, and Kurt • Tizzy • Master Erwin • Bryce Twigley • Button, Benngee, and Brody • Mossy • Carol of the Arrow • Jane • Princess Kari • Miss Elodie • Fluke • Slim • Shelly • Flip • Mantacorn • Onyx and Opal • Wendell Fidget • Mrs. Fidget • Saffron • Echo • Muck, Gunk, and Grime • Spruce • Ballerina • Mazzimo • Prince Roderick • Gavin • Kazeem • Sergeant Fizz • King Habib and Queen Farnaz • Chief Gnuckles • Flinch • Grotta • Queen Tessa • King Oberlyn • King Marcus • Herb the Hedgehog • Duncan and Herb • Elfonso • Elfred • Milo the Snake • Prince Derek • Sir Henley • King Henrik • Cordelia the Conjuror • Calista • Morgana • Crispy • Barley • Sassofras • Professor Zacharias Fleeber • Grand Mum • Gemina and Argus • Count Barnstorm • Raja Vijay • Sir Oliver • Sir Jaxon • Willawing • King of Brazendell • Kai • Princess Charlotte • Morris • Zinessa • King Philip and Queen Everly • Lily • Indigo • Marty and Maple • Mandy • Grimtrix • Wriggley, Pumpkin, and Chester • Skye • Piccolo • Baron Von Rocha • Professor Pecullian • Sea Monsters • Malachite and Fig • Omar • Prisma • Azurine • Orion • Vega • Chrysta • Sizzle • Cinder • The Duchess • Singe • Mare of the Mist • King Roland I • Ms. Candoo • Roma • Giggling Goblin • Captain Quivers • Twitch


Elena of Avalor: Princess Elena • Princess Isabel • Francisco • Luisa • Shuriki • Alacazar • Zuzo • Mateo • Migs, Luna, and Skylar • Rafa • Chancellor Esteban • Armando • King Raul and Queen Lucia • Naomi Turner
Guest Characters: Flora, Fauna, and Merryweather • Cinderella • Jasmine • Magic Carpet • Belle • Ariel • Aurora • Snow White • Mulan • Rapunzel • Tiana • Merida • Olaf • Merlin • Archimedes