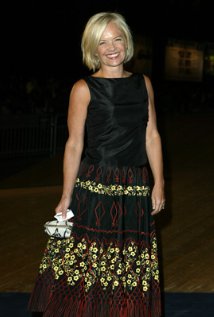 Mariella Frostrup (born November 12, 1962 in Oslo, Norway) is a British journalist and television presenter, well known on British TV and radio, mainly for arts programmes.
Her only Disney role so far was the narrator in the 2008 Disneynature documentary live-action film, The Crimson Wing: Mystery of the Flamingos.
Ad blocker interference detected!
Wikia is a free-to-use site that makes money from advertising. We have a modified experience for viewers using ad blockers

Wikia is not accessible if you've made further modifications. Remove the custom ad blocker rule(s) and the page will load as expected.