Malsquando is the secondary antagonist of Dave the Barbarian and Oswidge's archrival. He is voiced by Rob Paulsen.
Appearance
Malsquando is tall, thin and has a long pointed nose. He has a long white beard and long white hair and eyebrows. He wears a dark purple robe and hat.
Episode appearances
Horders and Sorcery
Red Sweater of Courage
Gallery
v - e - d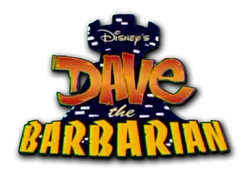 Locations
Udrogoth • Great Indoor Marketplace • Sorcery School • Hyrogoth
Ad blocker interference detected!
Wikia is a free-to-use site that makes money from advertising. We have a modified experience for viewers using ad blockers

Wikia is not accessible if you've made further modifications. Remove the custom ad blocker rule(s) and the page will load as expected.