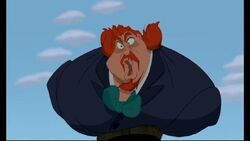 "Magic Carpet Ride" is a rock song written by John Kay and Rushton Moreve from the Canadian-American hard rock band Steppenwolf. The song was initially released in 1968 on the album The Second. It was the lead single from that album. The song is also considered the first modern rock video.
The single version differs noticeably from the album version with a different vocal take by Kay used for the first verse of the song and differing instrumental balances. The single version is also much shorter than the album version, with a running time of 2 minutes and 55 seconds (the album version is 4 minutes and 25 seconds long).
Lead singer John Kay wrote the song; the lyrics "I like to dream, right between my sound machine" came from his inspiration from listening to a hi-fi home stereo system he bought with royalties from his first album.
Covers
Lyrics
I like to dream yes, yes, right between my sound machine
On a cloud of sound I drift in the night
Any place it goes is right
Goes far, flies near, to the stars away from here
Well, you don't know what we can find
Why don't you come with me little girl
On a magic carpet ride
You don't know what we can see
Why don't you tell your dreams to me
Fantasy will set you free
Close your eyes girl
Look inside girl
Let the sound take you away
Last night I held Aladdin's lamp
And so I wished that I could stay
Before the thing could answer me
Well, someone came and took the lamp away
I looked around, a lousy candle's all I found
Well, you don't know what we can find
Why don't you come with me little girl
On a magic carpet ride
Well, you don't know what we can see
Why don't you tell your dreams to me
Fantasy will set you free
Close your eyes girl
Look inside girl
Let the sound take you away