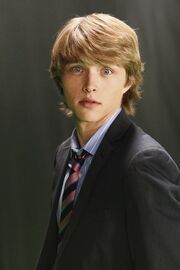 Mackenzie is the lead character/protagonist of America's number one tween drama Mackenzie Falls. He is portrayed by Chad Dylan Cooper.
Money can't buy happiness. It can't even rent it for a while. Mackenzie has tons of money... and still isn't happy. Is it the pressure of running his family's water business? Is it the tension between him and his half brother Devon? Is it the girls in his life tugging him in emotionally different directions? Does it matter? The point is... he's not happy.
Personality
Mackenzie is the run-of-the-mill dream guy who is apparently adept at everything. He is an excellent student, getting straight A+s on his grades, while managing his family's water business.
Gallery