Louis Armstrong
(August 4,
1901
 – July 6,
1971
), nicknamed 
Satchmo
or 
Pops
, was an American jazz trumpeter, singer, and an influential figure in jazz music.
Even though, he didn't appear in any Disney films, he did sing Disney songs, such as The Bare Necessities, Chim Chim Cher-ee and Zip-a-Dee-Doo-Dah. He was also mentioned by Louis in The Princess and the Frog during the song, "When We're Human". His song What A Wonderful World was used in Finding Dory.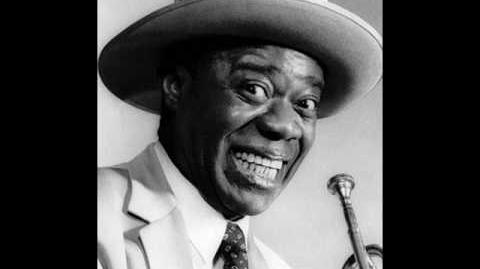 Gallery
Ad blocker interference detected!
Wikia is a free-to-use site that makes money from advertising. We have a modified experience for viewers using ad blockers

Wikia is not accessible if you've made further modifications. Remove the custom ad blocker rule(s) and the page will load as expected.