Lost River Delta is a "port of call" (themed land) at Tokyo DisneySea at the Tokyo Disney Resort in Japan. Located at the back of the park, the dominant structure of Lost River Delta is a huge, ruined Central American Aztec pyramid which houses the attraction Indiana Jones Adventure: Temple of the Crystal Skull. Also located in the Lost River Delta is the DisneySea Transit Steamer Line which transports guests back to Mediterranean Harbor, "Mystic Rhythms" is a live theatrical show that takes place at the Hangar Stage, an abandoned hangar that has been reclaimed by the jungle, and Raging Spirits, a steel roller coaster situated in the ruins of an ancient ceremonial site.
Attractions and Entertainment
Hangar Stage - "Mystic Rhythms"
Saludos Amigos Greeting Dock
Restaurants
Yucatán Base Camp Grill
Lost River Cookhouse
Miguel's El Dorado Cantina
Expedition Eats
Tropic Al's
Shopping
Lost River Outfitters
Expedition Photo Archives
Peddler's Outpost
Lookout Traders
v - e - d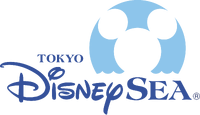 Former Attractions
Sindbad's Seven Voyages • StormRider
Ad blocker interference detected!
Wikia is a free-to-use site that makes money from advertising. We have a modified experience for viewers using ad blockers

Wikia is not accessible if you've made further modifications. Remove the custom ad blocker rule(s) and the page will load as expected.