Top Lesser-Known Disney Villains
This list is incomplete. You can help by adding to it.
Below is a list of the villains featured in Disney media. Ever since Walt Disney created Steamboat Willie and Snow White and the Seven Dwarfs, there have always been villains raining on a hero's parade. Whether animated or live-action, the villain has always fought the hero/heroine or just made their life a misery, the final usually featuring the primary villain going somewhat psychotic or super powered. Disney's gallery of rogues is one of the best known ones, and most of the villains from the animated movies are the favorites among fans. It should also be noted that not every "villain" in the list below is considered a true villain, but are still included because they antagonize the protagonists. The term "villain" and "antagonist" are not the same thing: while villains are generally antagonists, antagonists are generally not always villains.
Animated shorts and comic books
Silly Symphonies shorts
Animated features
Pixar
Disney direct-to-video films
Other animated movies
Animated TV shows
Live-action films
Films
Villains
Song of the South
So Dear to My Heart
Treasure Island
The Story of Robin Hood and His Merrie Men
The Sword and the Rose

King Henry VIII (redeemed)
The Duke of Buckingham

Rob Roy, the Highland Rogue

George I (redeemed)
The Duke of Argyll
The Duke of Montrose
Killearn

20,000 Leagues Under the Sea
Davy Crockett, King of the Wild Frontier

Red Stick (redeemed)
Big Foot
Amos Thorpe
General Santa Anna

The Littlest Outlaw
Davy Crockett and the River Pirates
Johnny Tremain
The Wetback Hound
Perri

The Marten
The Bobcat (redeemed)
The Goshawk (redeemed)
The Weasel

Old Yeller
The Light in the Forest
Tonka

Yellow Bull
Captain Miles Keogh

The Shaggy Dog

Dr. Mikhail Valasky
Stefano

Darby O'Gill and the Little People
Third Man on the Mountain
Toby Tyler
Kidnapped

Ebenezer Balfour
Captain Hoseason

The Sign of Zorro

The Commandant
Sergeant Garcia

Jungle Cat

The Caiman
The Pirarucu
The Peccary

Ten Who Dared
Swiss Family Robinson
The Absent-Minded Professor
The Parent Trap
Nikki, Wild Dog of the North
Babes in Toyland
Big Red
The Legend of Lobo
In Search of the Castaways
Son of Flubber
Savage Sam
The Incredible Journey
The Three Lives of Thomasina
The Moon-Spinners
Mary Poppins
Emil and the Detectives
Those Calloways
That Darn Cat!
Run, Appaloosa, Run
The Adventures of Bullwhip Griffin
The Happiest Millionaire
The Gnome-Mobile

Horatio Quaxton
Ralph Yarby

Charlie, the Lonesome Cougar
Blackbeard's Ghost
Never a Dull Moment
The Horse in the Gray Flannel Suit
The Love Bug
Smith!
Hang Your Hat on the Wind
Rascal

Mrs. Satterfield
The Lynx

The Computer Wore Tennis Shoes
King of the Grizzlies
The Boatniks

Harry Simmons
Charlie
Max

The Wild Country
The Barefoot Executive

E. J. Crampton
Francis X. Wilbanks
Albert Mertons

The Million Dollar Duck
Bedknobs and Broomsticks
The Biscuit Eater
Napoleon and Samantha
Now You See Him, Now You Don't
Run, Cougar, Run
Snowball Express
Charley and the Angel
One Little Indian
Superdad
Herbie Rides Again
The Bears and I
The Castaway Cowboy
The Strongest Man in the World
Escape to Witch Mountain
The Apple Dumpling Gang
One of Our Dinosaurs is Missing
No Deposit, No Return

Big Joe
Freddie
Sgt. Turner (neutral)

The Flight of the Grey Wolf

The Sheriff
The Deputy
The Hunter

Gus
Treasure of Matecumbe
The Shaggy D.A.

Raymond
Eddie Roshak
Dip
Freddie

Herbie Goes to Monte Carlo
Pete's Dragon
Candleshoe

Harry Bundage
Clara Grimsworthy

Return from Witch Mountain
Child of Glass
Hot Lead and Cold Feet

The Snead Brothers
Mayor Ragsdale

The Apple Dumpling Gang Rides Again

Marshal Woolly Bill Hitchcock (redeemed)
Big Mac
Lt. Jim Ravencroft
Wes Hardin
Frank Starrett

The Black Hole
Midnight Madness

Lucille
Barf
Blade
Mrs. Grimhaus

The Watcher in the Woods
The Last Flight of Noah's Ark
Herbie Goes Bananas
Popeye
The Devil and Max Devlin
Dragonslayer
Condorman
Beyond Witch Mountain
Tron
Something Wicked This Way Comes

Fat Man
Mr. Electro
Dust Witch

Never Cry Wolf
Tiger Town
Black Arrow

Sir Daniel
King Edward
Warwick
Scar

Return to Oz
The Journey of Natty Gann
Lots of Luck
I-Man
Mr. Boogedy
The Parent Trap II
Flight of the Navigator
Down the Long Hills
Little Spies
The Richest Cat in the World
Bride of Boogedy
Benji the Hunted

The Wolf
The Hunter
The Eagle

Adventures in Babysitting
Earth Star Voyager
Return to Snowy River
Meet the Munceys

Freddie Vanderplas
Esther Lovell-Mingott

Who Framed Roger Rabbit
Honey, I Shrunk the Kids
The Parent Trap III
Turner & Hooch
Cheetah
Shipwrecked
Dick Tracy
White Fang
The Rocketeer

Warden Nigel Snyder
Joseph Pulitzer (redeemed)
Oscar Delancey
Morris Delancey

The Mighty Ducks
The Muppet Christmas Carol
Homeward Bound: The Incredible Journey
The Three Musketeers
The Adventures of Huck Finn
Iron Will
White Fang 2: Myth of the White Wolf
Squanto: A Warrior's Tale
The Santa Clause
Rudyard Kipling's The Jungle Book
A Kid in King Arthur's Court
The Computer Wore Tennis Shoes (1995)
Heavyweights
Man of the House
The Four Diamonds
Tom and Huck
Freaky Friday

Principal Hardel
Frieda Debny

Gordy

Mr. Brinks
Krugman and Dietz

Muppet Treasure Island
Homeward Bound II: Lost in San Francisco
101 Dalmatians
Susie Q
James and the Giant Peach
First Kid
That Darn Cat
Honey, We Shrunk Ourselves
Rodgers & Hammerstein's Cinderella
Oliver Twist
George of the Jungle
Air Bud

Larry Willingham
Coach Joe Barker

RocketMan
Mr. Magoo

Bob Morgan
Austin Cloquet
Ortega Peru

Flubber

Chester Hoenicker
Bennett Hoenicker
Smith and Wesson

A Knight in Camelot
Meet the Deedles

Frank Slater
Mr. Crabbe
Mr. Nemo

Safety Patrol
Air Bud: Golden Receiver
The Jungle Book: Mowgli's Story
Mighty Joe Young
My Favorite Martian
Annie
Inspector Gadget
Can of Worms
Horse Sense
Up, Up and Away
Rip Girls
Stepsister from Planet Weird
The Other Me
Geppetto
102 Dalmatians
Whispers: An Elephant's Tale
Air Bud: World Pup

Snerbert
Webster (redeemed)

Hounded

Ward Van Dusen
Ronny Van Dusen

Princess of Thieves

Sheriff of Nottingham
Prince John

Max Keeble's Big Move
Snow Dogs
Get a Clue
Tuck Everlasting
The Country Bears
The Santa Clause 2
Holes
Air Bud: Seventh Inning Fetch

Professor Siles
Carlton
Rocky Raccoon (redeemed)

Pirates of the Caribbean: The Curse of the Black Pearl
Eloise at the Plaza
Air Bud: Spikes Back
Freaky Friday
Eloise at Christmastime
The Haunted Mansion
Confessions of a Teenage Drama Queen
Around the World in 80 Days
National Treasure
The Pacifier
Ice Princess
Herbie: Fully Loaded
Sky High
The Chronicles of Narnia: The Lion, the Witch and the Wardrobe

General Otmin
White Witch's Army
Wolves
Nazi Pilots

Eight Below
The Shaggy Dog
Pirates of the Caribbean: Dead Man's Chest
The Santa Clause 3: The Escape Clause
Bridge to Terabithia

Janice Avery (redeemed)
Vultures of Terabithia
Squogres
Dark Master

Pirates of the Caribbean: At Worlds End

Crew of the Flying Dutchman
East India Trading Company
Singapore Pirates
James Norrington (briefly) (redeemed)

The Secret of the Magic Gourd
Underdog

Dr. Simon Bar Sinister
Cad Lackey
Riff Raff

Enchanted
National Treasure: Book of Secrets
The Chronicles of Narnia: Prince Caspian
Beverly Hills Chihuahua
High School Musical 3: Senior Year
Bedtime Stories
Lilly the Witch: The Dragon and the Magic Book
Race to Witch Mountain
G-Force

Speckles (redeemed)
Transformed House Appliances

The Book of Masters
Alice in Wonderland
Prince of Persia: The Sands of Time
The Sorcerer's Apprentice
Kniga Masterov

Kamenaya Knigna
Baba Yaga

Snow Buddies

Francois (redeemed)
Phillipe (redeemed)

Space Buddies
Santa Buddies
My Babysitter's a Vampire

Jesse
Gord
Erica Jones
Vampire Punk

The Search for Santa Paws
Anaganaga O Dheerudu
Spooky Buddies
Tron: Legacy
Beverly Hills Chihuahua 2
Lemonade Mouth

Principal Stanley Brenigan

Zokkomon
Pirates of the Caribbean: On Stranger Tides
The Muppets
Treasure Buddies
Radio Rebel
John Carter

Sarkoja
Zodanga soldiers
Therns
White Apes

Beverly Hills Chihuahua 3: Viva la Fiesta
Oz the Great and Powerful
ABCD: Any Body Can Dance
Super Buddies
The Lone Ranger
Cloud 9
Muppets Most Wanted
Maleficent
Khoobsurat
Alexander and the Terrible, Horrible, No Good, Very Bad Day

Philip Parker
The Kangaroo

How to Build a Better Boy
Zapped
Into the Woods
Bad Hair Day

Pierce Peters
Ashley Mendlebach

Cinderella
Tomorrowland
ABCD 2
The Jungle Book
Alice Through the Looking Glass
Adventures in Babysitting
The BFG
Pete's Dragon
Queen of Katwe
The Swap
Dangal
Beauty and the Beast

LeFou (redeemed)
The King

Pirates of the Caribbean: Dead Men Tell No Tales
Zombies
A Wrinkle in Time
Christopher Robin
The Nutcracker and the Four Realms
Dumbo
Aladdin
The Lion King
Artemis Fowl
Mulan
Marvel Cinematic Universe
Star Wars
Once Upon a Time
Sitcom television shows
Disney Channel Original Movies
Disneynature
Video Games
Theme Park Attractions
v - e - d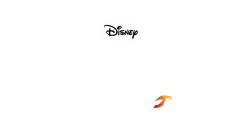 See Also
Miscellaneous Disney villains