Leonard Nimoy
Comments

0
19,120pages on
this wiki
Leonard Nimoy
Background information
Born:
Leonard Simon Nimoy
March 26, 1931 (age 81)
Boston, Massachusetts, United States
Died:
Cause of death:
Alternate names:
Occupation(s):
Actor, film director, poet, photographer, singer, songwriter
Years active:
1951–present
Spouse(s):
Sandra Zober (1954–1987)

Susan Bay (1988–present)

Partner(s):
Children:
[Source]
Leonard Nimoy
(born March 26,
1931
) is an actor best known for his role as Spock in the
Star Trek
franchise. He has done some voice work for Disney as well as directed the ride films for the
Epcot
attraction
Body Wars
and
Kingdom Hearts Birth by Sleep
as Master Xehanort, the series' leading villain.
Tetsuya Nomura
, the director of
Birth by Sleep
, stated that he chose Nimoy for the role specifically because of his role as Spock. He also provided the voice for Galactus in the animated show The Avengers: Earth's Mightiest Heroes. Nimoy was interviewed by Dr. Julius Strangepork for the Summer 1984 issue of Muppet Magazine, and he made a cameo appearance in "Garth Brooks" of Mu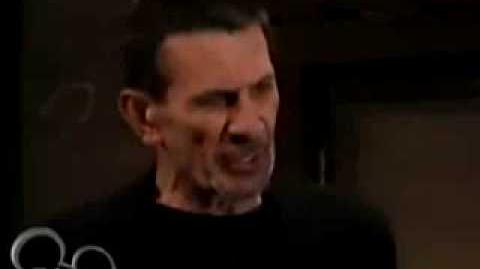 ppets Tonight.
Disney roles
Gallery