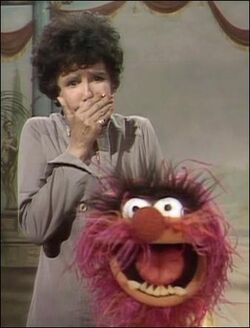 Lena Horne (June 30, 1917 – May 9, 2010) was an American singer, actress, civil rights activist and dancer.
She never had any roles in a Disney production, but she appeared as a guest star in the eleventh episode of The Muppet Show. Her song "Stormy Weather" was also featured in a music video on DTV; the music video was soon made available on the video release Golden Oldies.
Gallery
Ad blocker interference detected!
Wikia is a free-to-use site that makes money from advertising. We have a modified experience for viewers using ad blockers

Wikia is not accessible if you've made further modifications. Remove the custom ad blocker rule(s) and the page will load as expected.