"It all starts here."
―Tagline
Kingdom Hearts HD I.5 ReMIX (pronounced & read as 1.5 Remix) is an HD remaster compilation of the Kingdom Hearts series, made in celebration of the series's tenth anniversary. It includes full HD remasters of Kingdom Hearts Final Mix and Kingdom Hearts: Re:Chain of Memories with added PlayStation 3 Trophy support. It also includes a collection of cutscenes from Kingdom Hearts 358/2 Days up-scaled in full HD within the compilation's Theater Mode. It marks the first time Kingdom Hearts Final Mix will be made available outside of Japan, and the first time Kingdom Hearts Re:Chain of Memories will be available in Europe and Australia.
The credit roll viewable from the title screen contains cutscene footage from Kingdom Hearts II Final Mix, Kingdom Hearts coded, and Kingdom Hearts Birth by Sleep which served to hint towards the games included in the second remix Kingdom Hearts HD II.5 ReMIX, which was later followed by a third HD compilation Kingdom Hearts HD II.8 Final Chapter Prologue.
The game was later re-adapted for the Playstation 4 alongside Kingdom Hearts HD II.5 ReMIX and was released as a single game Kingdom Hearts HD I.5 + II.5 ReMix.
New Features
Kingdom Hearts HD I.5 ReMIX not only renders the first Kingdom Hearts games in HD, but also updates them to better fit in with the more later installments in the series. For example, Sora, Riku, Kairi, Ansem, and various other character's models have been updated with those from Kingdom Hearts 3D: Dream Drop Distance. The scripts of the early games have also been revised to be more consistent with the overall plot of the later games.
In terms of mechanics, the controls in Kingdom Hearts Final Mix are more similar to those of Kingdom Hearts II and the "?" command is replaced with a Reaction Command feature. In its place, the fourth command slot will be used for Summons. Cutscenes in the Japanese release has been restored to Japanese audio unlike the PS2 Kingdom Hearts Final Mix release and the cutscenes exclusive to Kingdom Hearts Final Mix are still left silent, but the spliced audio for Sora and Goofy from the Unknown cutscene now uses Japanese audio for the Japanese version. Additionally every cutscene from Kingdom Hearts 358/2 Days, whether it was originally a prerendered scene or used in-game graphics, was remade for Theater Mode as a 2 hour long film.
Development
KH Days Film
Originally they had planned to make Kingdom Hearts 358/2 Days playable, like the other two games, but that would have caused the production to take much longer than the developers would have liked. They would have had to re-make the game from scratch, both graphically as well as come up with new programming needed for actual game-play due to its transition from the Nintendo DS hardware to the Sony PlayStation 3 hardware. Doing so would have delayed the game greatly, having its release date possibly skip over its intended Ten Year Anniversary release date.
Unofficial Western Announcement
On January 24 Jesse McCartney would upload images onto his Instagram, showing that he was recording for his lines as Roxas in the Days segment of HD I.5 ReMIX. Later he would also post a video onto his Keek, so fans could watch and listen in on some of his recordings. Though later that same day his videos and pictures were taken down, possibly to avoid causing trouble with Disney and Square Enix. But as a result of his actions, it is now known that the Kingdom Hearts HD I.5 ReMIX will indeed be ported to the west.
Overall changes
Video output supported in 480p, 720p, 1080i and 1080p.
Audio output supported in Dolby Digital 5.1 sound and DTS Digital Surround 5.1.
PlayStation 3 trophy support.
Unlockable PlayStation 3 theme for each title.
Updated character models.
Remastered background music, namely for Kingdom Hearts Final Mix.
Kingdom Hearts Final Mix
Remastered in high definition.
Zero EXP and Combo Master abilities have been added to the game.
The right analog stick now controls the camera.
Summons now occupy the fourth Command Menu slot.
Talk and other special commands are now bound to .
Cutscenes can now be skipped.
The Final Fantasy X-2 trailer on the game's menu is replaced with a Back button to return to the main menu.
Kingdom Hearts Re:Chain of Memories
Remastered in high definition.
Maverick Flare, Midnight Roar, Total Eclipse, and Two Become One from 358/2 Days added as new attack cards. They replace four of the six attack cards from Kingdom Hearts II, Monochrome, Follow the Wind, Photon Debugger, and Hidden Dragon.
Kingdom Hearts 358/2 Days
Remastered cutscenes in high definition.
2 hours and 50 minutes of fully-voiced, high definition cutscenes across 109 "chapters".
More voice actors are present, where their character did not have any audio dialogue in the original.

Due to Christopher Lee being in poor health and a previous silent scene with DIZ becoming a cutscene, Corey Burton had to dub that scene, along with redubbing all the original dialogue that Lee provided.

Reuses all the cutscenes from the original Nintendo DS release combined with modifying scenes that were originally silent into new cutscenes for the remake.
Includes most of the Roxas's Diary and Secret Reports entries from the original game, and the all-new Character Database entries.
Completing all of the above will unlock the special attack and enemy cards for Kingdom Hearts Re:Chain of Memories that was previously accomplished by connecting with Kingdom Hearts II Final Mix's save file or completing both Sora and Riku's games.
Pre-Order Bonus
Pre-Ordering the game will come with a Limited Edition Artbook at launch. The Artbook contains early sketches, character renders, and final pieces of artwork from Tetsuya Nomura.[2]

Trivia
In the Kingdom Hearts Final Mix portion of the game, there's an error. If one tries to leave Evil Grounds (the area Chenobog is fought at) to reach the World Terminus, the screen will go black and only the sound of Sora yelling when the attack button is pressed will be heard.
A few errors with the end credits of 358/2 Days occur since the cast list is based around the original DS version. The first error is though Bret Iwan, Mickey's new voice actor is seen, his previous voice actor the late Wayne Allwine is still listed. A second error is that other original cast members are listed even though their characters do not appear at all in the HD Version. This is because in the original game their role was just archived sound effects, which were used either for boss battles, or for the games' Mission Mode.
Gallery
Videos
Trailers
References
External links
v - e - d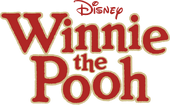 Episodes
The New Adventures of Winnie the Pooh
Season One: "Pooh Oughta Be in Pictures" • "Donkey for a Day/Friend, In Deed" • "There's No Camp Like Home/Balloonatics" • "Find Her, Keep Her" • "The Piglet Who Would Be King" • "Cleanliness is Next to Impossible" • "The Great Honey Pot Robbery" • "Stripes/Monkey See, Monkey Do Better" • "Babysitter Blues" • "How Much is That Rabbit in the Window" • "Gone with the Wind/Nothing But the Tooth" • "Paw and Order" • "Honey for a Bunny/Trap as Trap Can" • "The Masked Offender/Things That Go Piglet in the Night" • "Luck Amok/Magic Earmuffs" • "The Wishing Bear" • "King of the Beasties/The Rats Who Came to Dinner" • "My Hero|/Owl Feathers" • "A Very, Very Large Animal/Fish Out of Water" • "Lights Out/Tigger's Shoes" • "The "New" Eeyore/Tigger, Private Ear" • "Party Poohper/The Old Switcheroo"
Season Two: "Me and My Shadow/To Catch a Hiccup" • "Rabbit Marks the Spot/Good-bye, Mr. Pooh" • "Bubble Trouble/Ground Piglet Day" • "All's Well That Ends Wishing Well" • "Un-Valentine's Day" • "No Rabbit's a Fortress/The Monster Frankenpooh" • "Where, Oh Where Has My Piglet Gone?/Up, Up and Awry" • "Eeyore's Tail Tale/Three Little Piglets" • "Prize Piglet/Fast Friends" • "Pooh Moon/Caws and Effect"
Season Three: "Oh, Bottle/Owl in the Family" • "Sham Pooh/Rock-a-Bye Pooh Bear" • "/" • "/What's the Score, Pooh?" • "Pooh Skies" • "To Bee or Not to Bee/April Pooh" • "A Knight to Remember" • "Tigger is the Mother of Invention/The Bug Stops Here" • "Easy Come, Easy Gopher/Invasion of the Pooh Snatcher" • "Tigger Got Your Tongue/A Bird in the Hand"
Season Four: "Sorry, Wrong Slusher" • "Grown But Not Forgotten" • "A Pooh Day Afternoon" • "The Good, the Bad, and the Tigger" • "Home is Where the Home is" • "Shovel, Shovel, Toil and Trouble/The Wise Have It" • "Cloud, Cloud Go Away/To Dream the Impossible Scheme" • "Piglet's Poohetry/Owl's Well That Ends Well"
Special: "Winnie the Pooh and Christmas Too" • "Boo to You Too! Winnie the Pooh" • "A Winnie the Pooh Thanksgiving" • "Winnie the Pooh: A Valentine for You" • "Winnie the Pooh: A Very Merry Pooh Year"
The Book of Pooh
Season One: "Best Wishes, Winnie the Pooh/Double Time" • "Are You Me?/Rabbit's Happy Birthday Party" • "Circumference Equals Pirate 'Arrr' Squared/Pooh's to Do" • "Pigletry/Dinosnores" • "I Could Have Laughed All Night/X Spots the Mark" • "My Gloomy Valentine/Mr. Narrator" • "Vegetable of Contents/A Welcome to Beat the Band With" • "Owl's Book/The Autobiography of Tigger" • "You Can Lead Eeyore to Books/The Spice of Life" • "The Words Are Out/Brain Drain"
Season Two: "Please and Thank-You's/The Rumor Millstone" • "Over the Hill/Tigger's Replacement" • "The Wood Without Pooh/Friends of a Different Stripe" • "Mothers of Invention/Once Upon a Happy Ending" • "Piglet's Perfect Party/A Wood Divided" • "Bravehat/Scaredy Cat" • "Blue Ribbon Bunny/Under the Pig Top" • "The Book of Boo" • "Could it Be Magic?/Diary of a Mad Gardener" • "The Case of the Disappeared Donkey/The Littlest Dinosnore"
Songs
Movie Songs
Winnie the Pooh and the Honey Tree: "Winnie the Pooh" • "Up, Down, Touch the Ground" • "Rumbly in My Tumbly" • "Little Black Rain Cloud" • "Mind Over Matter"
Winnie the Pooh and the Blustery Day: "A Rather Blustery Day" • "The Wonderful Thing About Tiggers" • "Heffalumps and Woozles" • "Rain, Rain, Rain Came Down, Down, Down" • "Hip-Hip-Poohray"
Boo to You Too! Winnie the Pooh: "I Am Not Afraid" • "I Wanna Scare Myself"
Pooh's Grand Adventure: The Search for Christopher Robin: "Forever & Ever" • "Adventure is a Wonderful Thing" • "If It Says So" • "Wherever You Are" • "Everything is Right"
The Many Songs of Winnie the Pooh: "It Really Was a Woozle, Yes it Was"
Sing a Song with Pooh Bear: "Kanga Roo Hop" • "You're the One and Only One" • "Harvest What You Grow" • "My Song"
Winnie the Pooh: A Valentine for You: "Girls are Like Boys" • "When the Love Bug Bites" • "Places in the Heart"
The Tigger Movie: "Someone Like Me" • "Whoop-de-Dooper Bounce" • "Lull-a-Bee" • "Round My Family Tree" • "How to Be a Tigger"
Piglet's Big Movie: "A Mother's Intuition" • "With a Few Good Friends" • "Sing-Ho (For the Life of a Bear)"
Springtime With Roo: "We're Huntin' Eggs Today" • "The Way It Must Be Done"
Pooh's Heffalump Movie: "The Horribly Hazardous Heffalumps" • "The Name Game" • "Shoulder to Shoulder" • "In the Name of the Hundred Acre Wood/What Do You Do?"
Pooh's Heffalump Halloween Movie: "Trick 'R Treating With Our Friends" • "Brave Together"
Winnie the Pooh: "The Tummy Song" • "A Very Important Thing to Do" • "The Winner Song" • "The Backson Song" • "It's Gonna Be Great" • "Everything is Honey" • "Pooh's Finale"
Television Songs
Welcome to Pooh Corner: "Welcome to Pooh Corner Theme Song" • "Try a Little Something New" • "The Right Side" • "Just Say, 'Yes I Can'" • "You're the Only You" • "I Hum to Myself" • "Please and Thank You" • "Welcome to Pooh Corner Ending Theme"
The New Adventures of Winnie the Pooh: "Pooh Bear" • "'Cause It's Make Believe" • "The Floating Song" • "Nothing's Too Good for a Friend" • "Under the Bed" • "I Don't Have A Name" • "King of the Beasties" • "The End" • "Pirates is What We'll Be" • "Tigger, the Private Ear is Here"
The Book of Pooh: "Everyone Knows He's Winnie the Pooh" • "Your Best Wishes" • "On the Double" • "Who is Me" • "Think, Think, Think" • "What Piglets Are" • "I Watch for Signs" • "We're Making a Cake" • "If I Could Be Big" • "Isn't that Funny?" • "Find the X" • "Everyone Wants a Valentine" • "That's What We Do" • "Keep it Simple" • "Have You Got a Book For Me?" • "Give It a Try" • "On Your Way Back Home" • "Nightmare Wranglers" • "Carry On" • "Where Do Words Go?" • "Under a Spelling Bee's Spell" • "Adventure" • "Mental Altitude" • "I Want to Know Everything Now" • "Happy Tailiversary" • "Get Growin'" • "Tigger's Lullaby" • "Perfect Party" • "If We Were Talkin'" • "Someone New to Meet" • "My Hero" • "I Want To Be Scary" • "Broken Friendships" • "Do the Roo" • "Call Me Buck-a-Roo" • "At Chez Piglet" • "Nothing Ever Happens" • "Too Much Honey" • "Lost in a Book" • "Goodbye for Now"
My Friends Tigger and Pooh: "A Few Simple Rules" • "Bouncin'" • "The Grass is Greenier" • "The Password Song" • "Underneath the Same Sky" • "One Big Happy Family" • "Think, Think, Think" • "The Question Song" • "Floating in a Cloud" • "Different Can Be Good" • "The Little Things You Do" • "Christmas Comes Tomorrow" • "Time to Go (On a Trek Through the Snow)" • "Snowman Song"
Miscellaneous: "Luv-a-bye"