Kingdom Hearts: Chain of Memories is a Game Boy Advance sequel to Kingdom Hearts. It was published by Square Enix, and developed by Jupiter, and was released in 2004. It was the second game to be released in the series, and it is the third game in the timeline, after Kingdom Hearts Birth by Sleep and Kingdom Hearts, and takes place during Kingdom Hearts 358/2 Days.
Story
Sora, Donald and Goofy walk down a long path that seemingly goes nowhere. They see Pluto and start to follow him. He leads them to a series of crossroads. While deciding which path to take, a mysterious man in a black cloak approaches Sora and speaks to him, but at that moment his words are incomprehensible. The path becomes one and leads them to Castle Oblivion. The cloaked man appears as they enter the castle and gives them a card. They use the card to proceed through the castle. The first world they go to is Traverse Town, where they discover that Leon, Aerith, Yuffie, and Cid have forgotten all about them, yet they strangely remember Sora's, Donald's, and Goofy's names, where Yuffie comments, "You're not in my memory, but my heart remembers you." After Leon gives Sora a tutorial on fighting and gives Sora a Simba summon card, they leave Traverse Town.
The man appears once more after they arrive on the next floor. Another cloaked man appears and introduces himself as Axel. Sora battles him, and when Axel is defeated, he gives him more cards, disappearing soon after. Sora, Donald, and Goofy go through each floor, experiencing their memories, all of which are somehow distorted, each in a different way. They start to lose their memories. A Nobody named Naminé begins to replace memories of Kairi with fake ones of herself. It turns out she is good and is manipulating his memories under the orders of the head of the castle, Marluxia. This escalates to a final battle in the end, for Sora's life, and Naminé's freedom.
Meanwhile, Riku awakens down in the castle, and as he goes up the basement levels of Castle Oblivion, he must take control of the inner darkness inside of him, dealing with Ansem, the Riku Replica, and three members of Organization XIII; Vexen, Lexaeus, and Zexion, along the way.
Gameplay
Kingdom Hearts: Chain of Memories follows a totally new battle system as well as gameplay. The battle system now revolves around Sora's memories, represented as cards. Using these cards is the only way to attack. Map Cards are used to create rooms on each floor of the castle. What appears in each room depends on what card was used to generate that room. To obtain a map card you must defeat Heartless. Some map cards can only be obtained after getting further into the story for each of the different worlds.
Card System
Card Type
Attack Cards - The most common way to attack, as the name suggests. These are depicted by different types of Keyblades and have red borders.
Magic Cards - Unleashes magic spells, such as Fire, Ice, Thunder, Cure, and Gravity. These have blue borders.
Item Cards - Used to restore Attack cards or Magic cards with Potions or Ethers, respectively. These can only be used once per battle, and have green borders.
Special Cards
There are three types of cards that are different from the other cards in battle:
Friend Cards - Appear in the battlefield at certain times for pickup and can summon an ally to help fight. These have green borders, like Item cards.
Enemy Cards - Based on enemies or bosses and can temporarily give Sora (or Riku) better offensive or defensive capabilities. These have black borders, and cannot be used in sleights.
Gimmick Cards - Gimmick cards only appear during certain boss battles. Unique attributes of these cards is that they are always green, the card value is always 0, and the picture on the card is a green Mickey Mouse insignia, like the keychain attached to the Keyblade. When used, the colors on the screen inverse, and the boss is either stunned, or the battle area changes allowing you to gain the upper hand.
Standard Users
Each card has a number from 0 to 9. This is known as Card Value. When a card is played against the enemy's card, the card with the lower value "Breaks" and is discarded. This leaves enemies vulnerable for a few seconds. Cards with a value of 0 can break any attack, but can be broken by any card if played too early.
Sleight
A special ability that can be either learned from leveling up, or obtaining them from boss fights or chests. Some sleight examples are: Sonic Blade, Strike Raid, and Ars Arcanum. Some of these sleights did not appear in Kingdom Hearts, such as Fire (Blizzard, Thunder) Raid, Homing Fira (Blizzara, Thundara), etc., as well as some friend sleights, such as Blazing Donald. Further sleights were added to Kingdom Hearts Re: Chain of Memories as well. For more info on the game, search it in this wiki. For more info on sleights click the link above.
Combining Cards
Cards can be combined into sets of three, not only creating a higher value combo that is more difficult to break, but is also essential in activating sleights. The cost of combining cards is that the first card used in the combo cannot be reloaded when the deck is reloaded, although certain items, such as Elixir and Megalixir, can reload any unreloadable cards.
Sora's Gameplay
Sora can use any available card to create up to three decks as long as there is at least one Attack card in his deck and you don't exceed his Card Point (CP) limit. During Level Up's Sora can increase his CP, in addition to obtaining more HP and new sleights at certain times. Other than using Attack, Magic/Summon, and Items cards, Sora can also use Premium cards, which are special Attack or Magic cards. These cards do not require as much CP to equip although they can become unreloadable cards when used, with the minor exception as the second or third card in a combo. Other than using Moogle shops to obtain additional cards, Sora can also collect cards by smashing or jumping on objects, occasionally making a random card appear. There are certain cases where Sora has to earn the card through the storyline first before it becomes available in a Moogle Shop.
Room Cards
There are cards throughout the game that are used to open doors to different rooms once entering a certain world. They are in the same colors as the Magic, Item, and Attack Cards, except they are usually only gained at the end of a battle, and they generally only are used to open the doors within world. They may have names such as Roulette Room, Tranquil Darkness, Feeble Darkness, Calm Bounty, Martial Waking, and even special room cards called Key to Rewards and many more. They are needed to open all doors throughout Castle Oblivion.
Reverse/Rebirth Mode
After completing the game as Sora, a new challenge arises. Reverse/Rebirth mode follows Riku as he climbs the basements of Castle Oblivion. Riku gets a World Card for each of the worlds Sora goes through except 100 Acre Wood. Riku's deck cannot be changed, however, it changes automatically as time goes on. Riku does not need as much time to reload his deck. Certain enemy cards are only available to Riku, and then unlocked for Sora after completing the game with Riku. Riku can only keep the enemy cards that are based on the bosses after winning them during battle, the others are available in one world only.
Riku's Gameplay
Instead of leveling up HP, CP or sleights, when Riku levels up, he can increase HP, AP (Attack Power), or DP (Dark Points). After Ansem, Seeker of Darkness (who is still alive) tempers with the darkness in Riku's heart, Riku can use his dark powers during battle. These powers are triggered by taking damage or breaking his opponent's cards; when the Dark Points reach 30 or more, Riku will automatically go into Dark Mode. In Dark Mode, Riku can use 3 powerful sleights exclusive to his Dark Mode: Dark Aura, Dark Firaga, and Dark Break (these attacks were used by the Riku Replica in Sora's story.) How long Dark Mode lasts depends on how much DP he has, and taking damage as well as being card broken reduces the amount of DP Riku has left in a given battle. When the DP counter reaches zero, Riku turns back into his original form. Dark mode can be achieved any number of times in a given battle.
Riku does not have access to any of the friend cards that Sora had. Instead, he has King Mickey as his only friend card. Using Mickey heals Riku, reloads the deck, and stuns enemies for a few seconds. Using more Mickey cards at once increases the power of this attack. Because of his inability of using magic cards, Riku cannot heal as easily during battle, limiting it to the Oogie Boogie and Search Ghost Enemy cards in addition to Mickey Mouse. Bosses exclusive to Riku's story are: Zexion (Re:CoM Only), Lexaeus, and Ansem, Seeker of Darkness.
Kingdom Hearts Re:Chain of Memories
Main article: Kingdom Hearts Re:Chain of Memories
Kingdom Hearts Re:Chain of Memories is a PlayStation 2 remake released in a package along with Kingdom Hearts II Final Mix. The game features 3-D graphics and voice-acting, along with all-new cards and cutscenes. It was released in North America on December 2, 2008. A PAL version was never released until the later HD release of the game that was part of Kingdom Hearts HD I.5 ReMIX.
Trivia
Tarzan was unable to return for Chain of Memories and its subsequent remake/remaster due to Edgar Rice representatives denying Square Enix the rights to use Tarzan for Kingdom Hearts.
In Japanese, Reverse and Rebirth are homophones.
By holding the down button you can enable an event skip feature.
In Kingdom Hearts: Chain of Memories, Monstro and the 100 Acre Wood are the only worlds with minigames (Monstro is a battle oriented world though).
According to director Tetsuya Nomura, the game was originally going to be called Kingdom Hearts: Lost Memories.
Even though a gimmick card is a zero, the easiest card to break, a boss will never use a card to break it as it freezes time.
In the Hollow Bastion level, Belle is shown allegedly allied with Maleficent. Coincidentally, the Maleficent film is written by Linda Woolverton, who had written Beauty and the Beast, Belle's debut movie.
Videos
Gallery
External links
v - e - d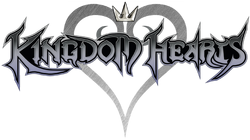 Characters
Main Characters: Sora • Riku • Kairi • King Mickey • Donald Duck • Goofy • Roxas • Axel/Lea • Naminé • Xion • Aqua • Terra • Ventus


Villains: Xehanort • Ansem • Xemnas • Maleficent • Pete • Vanitas • Xigbar/Braig • Xaldin • Vexen • Lexaeus • Zexion • Saïx/Isa • Demyx • Luxord • Marluxia • Larxene • Terra-Xehanort • Young Xehanort • Xehanort's Guardian
Other Characters: Jiminy Cricket • Ansem the Wise/DiZ • Yen Sid • Master Eraqus • Dilan • Even • Aeleus • Ienzo • Lingering Will • Hayner • Pence • Olette • Kairi's Grandma • Riku Replica • Jiminy's Journal • Foretellers • Master of Masters • Luxu • Ephemer • Skuld • Chirithy
Original Monsters: Heartless • Nobodies • Unversed • Dream Eater
Disney Characters and Villains: Queen Minnie • Daisy Duck • Pluto • Chip and Dale • Scrooge McDuck • Huey, Dewey, and Louie • Horace Horsecollar • Clarabelle Cow • Clara Cluck • Merlin • Alice • White Rabbit • Doorknob • Cheshire Cat • Queen of Hearts • Card Soldiers • Mad Hatter • March Hare • Tarzan • Jane Porter • Clayton • Terk • Kerchak • Kala • Sabor • Hercules • Philoctetes • Pegasus • Megara • Hades • Pain and Panic • Cerberus • Titans • Hydra • Zeus • Apollo • Athena • Aladdin • Abu • Jasmine • Genie • Carpet • Jafar • Iago • Peddler • Sultan • Razoul • Royal Guards • Cave of Wonders • Ariel • Flounder • Sebastian • Ursula • King Triton • Prince Eric • Flotsam and Jetsam • Attina • Andrina • Glut • Pinocchio • Geppetto • Blue Fairy • Monstro • Cleo • Jack Skellington • Zero • Sally • Oogie Boogie • Lock, Shock, and Barrel • Dr. Finkelstein • Mayor of Halloween Town • Santa Claus • Skeletal Reindeer • Peter Pan • Tinker Bell • Captain Hook • Mr. Smee • Wendy • Lost Boys • Crocodile • Magic Brooms • Chernabog • Chernabog's Minions • Winnie the Pooh • Tigger • Piglet • Eeyore • Rabbit • Owl • Kanga • Roo • Gopher • Lumpy • Pongo • Perdita • Dalmatian Puppies • Dumbo • Bambi • Mulan • Mushu • Li Shang • Shan Yu • Hayabusa • Yao, Ling, and Chien Po • The Emperor • Belle • Beast • Lumiere • Cogsworth • Mrs Potts • Chip • Wardrobe • Maurice • Gaston • Jack Sparrow • Elizabeth Swann • Will Turner • Captain Barbossa • Gibbs • Tia Dalma • Davy Jones • Kraken • Jacoby • Cursed Crew • Simba • Timon • Pumbaa • Nala • Rafiki • Scar • Shenzi, Banzai, and Ed • Mufasa • Kiara • Pridelanders • Hyenas • Tron • Master Control Program • Commander Sark • Chicken Little • Flora, Fauna, and Merryweather • Aurora • Prince Phillip • Maleficent's Raven • Maleficent's Goons • Samson • Snow White • Doc • Grumpy • Happy • Sleepy • Bashful • Sneezy • Dopey • The Prince • Evil Queen • Magic Mirror • Cinderella • Prince Charming • Fairy Godmother • Jaq • Lady Tremaine • Anastasia • Drizella • Lucifer • Grand Duke • Stitch • Grand Councilwoman • Captain Gantu • Jumba • Experiment 221 • Quasimodo • Esmeralda • Phoebus • Judge Claude Frollo • Victor, Hugo, and Laverne • Kevin Flynn • Sam Flynn • Quorra • CLU • Rinzler • Black Guards • Beagle Boys • Julius • Woody • Buzz Lightyear • Rex • Hamm • Sarge • Green Army Men • Little Green Men • Sulley • Mike Wazowski • Boo • Randall Boggs • Rapunzel • Flynn Rider • Pascal • Maximus • Mother Gothel • Wreck-It Ralph • Anna • Elsa • Kristoff • Olaf • Sven • Marshmallow • Remy • Hiro Hamada • Baymax • Go Go Tomago • Honey Lemon • Wasabi • Fred
Square Enix Characters: Leon • Cloud • Moogle • Others
v - e - d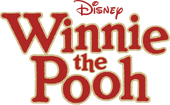 Episodes
Welcome to Pooh Corner
"You Need a Friend" • "Doing What I Do Best" • "The Pooh Scouts" • "Brighten Your Corner" • "Safety First" • "Rabbit Learns to Share" • "The Great Outdoors" • "Surprise, Surprise" • "Piglet Pride" • "Roo's Great Adventure" • "Eeyore Talks to Himself" • "Snow Falls on Pooh Corner" • "Hello, Hello There" • "Practice Makes Perfect" • "The Old Swimming Hole" • "Pooh Makes a Trade" • "A Bicycle Built for Five" • "My Echo and I" • "Pooh Learns to Remember" • "Wishing" • "Don't Quit" • "Holiday for Pooh Bear" • "Pooh Builds a Bee House" • "Piglet Lends a Helping Hand" • "Pooh Borrows Trouble" • "Clouds" • "The Fastest Rabbit in the Wood" • "When I Was Younger" • "Eeyore Joins the Band" • "Eeyore's Costume Party" • "A Swing for Eeyore" • "Do it Now" • "Carrots, Carrots, and More Carrots" • "Hi Neighbor" • "Spaghetti, Spaghetti, Spaghetti" • "Rabbit's Cousin" • The Great Kite Race" • "Fine Feathered Friend" • "Piglet's Slumber Party" • "Piglet Learns to Swing" • "Handyman Tigger" • "Pooh Corner Singing Society" • "Pooh Cares for a Carrot" • "Tigger Finds a Hobby" • "Almost Perfect Picnic" • "The Iceboat Cometh" • "It Must Be Summer" • "Song of Eeyore" • "Tale of a Tail" • "Pooh Goes Boom"

The New Adventures of Winnie the Pooh
Season One: "Pooh Oughta Be in Pictures" • "Donkey for a Day/Friend, In Deed" • "There's No Camp Like Home/Balloonatics" • "Find Her, Keep Her" • "The Piglet Who Would Be King" • "Cleanliness is Next to Impossible" • "The Great Honey Pot Robbery" • "Stripes/Monkey See, Monkey Do Better" • "Babysitter Blues" • "How Much is That Rabbit in the Window" • "Gone with the Wind/Nothing But the Tooth" • "Paw and Order" • "Honey for a Bunny/Trap as Trap Can" • "The Masked Offender/Things That Go Piglet in the Night" • "Luck Amok/Magic Earmuffs" • "The Wishing Bear" • "King of the Beasties/The Rats Who Came to Dinner" • "My Hero/Owl Feathers" • "A Very, Very Large Animal/Fish Out of Water" • "Lights Out/Tigger's Shoes" • "The "New" Eeyore/Tigger, Private Ear" • "Party Poohper/The Old Switcheroo"
Season Two: "Me and My Shadow/To Catch a Hiccup" • "Rabbit Marks the Spot/Good-bye, Mr. Pooh" • "Bubble Trouble/Ground Piglet Day" • "All's Well That Ends Wishing Well" • "Un-Valentine's Day" • "No Rabbit's a Fortress/The Monster Frankenpooh" • "Where, Oh Where Has My Piglet Gone?/Up, Up and Awry" • "Eeyore's Tail Tale/Three Little Piglets" • "Prize Piglet/Fast Friends" • "Pooh Moon/Caws and Effect"
Season Three: "Oh, Bottle/Owl in the Family" • "Sham Pooh/Rock-a-Bye Pooh Bear" • "What's the Score, Pooh?/Tigger's Houseguest" • "Rabbit Takes a Holiday/Eeyi Eeyi Eeyore" • "Pooh Skies" • "To Bee or Not to Bee/April Pooh" • "A Knight to Remember" • "Tigger is the Mother of Invention/The Bug Stops Here" • "Easy Come, Easy Gopher/Invasion of the Pooh Snatcher" • "Tigger Got Your Tongue/A Bird in the Hand"
Season Four: "Sorry, Wrong Slusher" • "Grown But Not Forgotten" • "A Pooh Day Afternoon" • "The Good, the Bad, and the Tigger" • "Home is Where the Home is" • "Shovel, Shovel, Toil and Trouble/The Wise Have It" • "Cloud, Cloud Go Away/To Dream the Impossible Scheme" • "Piglet's Poohetry/Owl's Well That Ends Well"
Special: "Winnie the Pooh and Christmas Too" • "Boo to You Too! Winnie the Pooh" • "A Winnie the Pooh Thanksgiving" • "Winnie the Pooh: A Valentine for You" • "Winnie the Pooh: A Very Merry Pooh Year"

The Book of Pooh
Season One: "Best Wishes, Winnie the Pooh/Double Time" • "Are You Me?/Rabbit's Happy Birthday Party" • "Circumference Equals Pirate 'Arrr' Squared/Pooh's to Do" • "Pigletry/Dinosnores" • "I Could Have Laughed All Night/X Spots the Mark" • "My Gloomy Valentine/Mr. Narrator" • "Vegetable of Contents/A Welcome to Beat the Band With" • "Owl's Book/The Autobiography of Tigger" • "You Can Lead Eeyore to Books/The Spice of Life" • "The Words Are Out/Brain Drain"
Season Two: "Please and Thank-You's/The Rumor Millstone" • "Over the Hill/Tigger's Replacement" • "The Wood Without Pooh/Friends of a Different Stripe" • "Mothers of Invention/Once Upon a Happy Ending" • "Piglet's Perfect Party/A Wood Divided" • "Bravehat/Scaredy Cat" • "Blue Ribbon Bunny/Under the Pig Top" • "The Book of Boo" • "Could it Be Magic?/Diary of a Mad Gardener" • "The Case of the Disappeared Donkey/The Littlest Dinosnore"
Songs
Movie Songs
Winnie the Pooh and the Honey Tree: "Winnie the Pooh" • "Up, Down, Touch the Ground" • "Rumbly in My Tumbly" • "Little Black Rain Cloud" • "Mind Over Matter"
Winnie the Pooh and the Blustery Day: "A Rather Blustery Day" • "The Wonderful Thing About Tiggers" • "Heffalumps and Woozles" • "Rain, Rain, Rain Came Down, Down, Down" • "Hip-Hip-Poohray"
Boo to You Too! Winnie the Pooh: "I Am Not Afraid" • "I Wanna Scare Myself"
Pooh's Grand Adventure: The Search for Christopher Robin: "Forever & Ever" • "Adventure is a Wonderful Thing" • "If It Says So" • "Wherever You Are" • "Everything is Right"
The Many Songs of Winnie the Pooh: "It Really Was a Woozle, Yes it Was"
Sing a Song with Pooh Bear: "Kanga Roo Hop" • "You're the One and Only One" • "Harvest What You Grow" • "My Song"
Winnie the Pooh: A Valentine for You: "Girls are Like Boys" • "When the Love Bug Bites" • "Places in the Heart"
The Tigger Movie: "Someone Like Me" • "Whoop-de-Dooper Bounce" • "Lull-a-Bee" • "Round My Family Tree" • "How to Be a Tigger" • "Your Heart Will Lead You Home"
Piglet's Big Movie: "A Mother's Intuition" • "With a Few Good Friends" • "Sing-Ho (For the Life of a Bear)" • "The More It Snows (Tiddely-Pom)" • "The More I Look Inside" • "Comforting to Know"
Springtime With Roo: "We're Huntin' Eggs Today" • "Easter Day With You" • "The Way It Must Be Done"
Pooh's Heffalump Movie: "Little Mr. Roo" • "The Horribly Hazardous Heffalumps" • "The Name Game" • "Shoulder to Shoulder" • "In the Name of the Hundred Acre Wood/What Do You Do?"
Pooh's Heffalump Halloween Movie: "Trick 'R Treating With Our Friends" • "Brave Together" • "As Long As I'm Here With You"
Learning Adventures: "A Word That Sounds Like Autumn" • "Letter Shapes and Sounds" • "Counting" • "Bouncerific" • "The Shape of Things" • "Big Small Wonderful Wood" • "Different as Night and Day" • "Honey Pot"
Winnie the Pooh: "The Tummy Song" • "A Very Important Thing to Do" • "The Winner Song" • "The Backson Song" • "It's Gonna Be Great" • "Everything is Honey" • "Pooh's Finale"
Christopher Robin: "Goodbye, Farewell" • "Busy Doing Nothing" • "Christopher Robin"
Television Songs
Welcome to Pooh Corner: "Welcome to Pooh Corner Theme Song" • "Try a Little Something New" • "The Right Side" • "Yes, I Can" • "You're the Only You" • "I Hum to Myself" • "Please and Thank You" • "Responsible Persons" • "Welcome to Pooh Corner Ending Theme"
The New Adventures of Winnie the Pooh: "Pooh Bear" • "'Cause It's Make Believe" • "The Floating Song" • "Nothing's Too Good for a Friend" • "Under the Bed" • "I Don't Have A Name" • "King of the Beasties" • "The End" • "Pirates is What We'll Be" • "Tigger, the Private Ear is Here"
The Book of Pooh: "Everyone Knows He's Winnie the Pooh" • "Your Best Wishes" • "On the Double" • "Who is Me" • "Think, Think, Think" • "What Piglets Are" • "I Watch for Signs" • "We're Making a Cake" • "If I Could Be Big" • "Isn't that Funny?" • "Find the X" • "Everyone Wants a Valentine" • "That's What We Do" • "Keep it Simple" • "Have You Got a Book For Me?" • "Give It a Try" • "On Your Way Back Home" • "Nightmare Wranglers" • "Carry On" • "Where Do Words Go?" • "Under a Spelling Bee's Spell" • "Adventure" • "Mental Altitude" • "I Want to Know Everything Now" • "Happy Tailiversary" • "Get Growin'" • "Tigger's Lullaby" • "Perfect Party" • "If We Were Talkin'" • "Someone New to Meet" • "My Hero" • "I Want To Be Scary" • "Broken Friendships" • "Do the Roo" • "Call Me Buck-a-Roo" • "At Chez Piglet" • "Nothing Ever Happens" • "Too Much Honey" • "Lost in a Book" • "Goodbye for Now"
My Friends Tigger and Pooh: "A Few Simple Rules" • "Bouncin'" • "The Grass is Greenier" • "The Password Song" • "Underneath the Same Sky" • "One Big Happy Family" • "Think, Think, Think" • "The Question Song" • "Floating in a Cloud" • "Different Can Be Good" • "The Little Things You Do" • "Christmas Comes Tomorrow" • "Time to Go (On a Trek Through the Snow)" • "Snowman Song"
Miscellaneous: "Luv-a-bye"