King Raul and Queen Lucia[2] are minor characters in the Disney Channel animated series Elena of Avalor. They are the parents of princesses Elena and Isabel, and the former rulers of Avalor. Queen Lucia was the bearer of the Amulet of Avalor before Elena and King Raul was the bearer of the Scepter of Light before Elena.
Background
Elena's parents were the rulers of Avalor before Elena. By Elena's fifteenth birthday, Lucia gave her the Amulet of Avalor saying that it would always protect her from harm. A year later, Lucia and King Raul were arriving back to Avalor Castle while being chased by the evil sorceress, Shuriki, in the process. Once Lucia and Raul returned to the castle, Elena saw Shuriki cast a spell to murder them. However, Elena is able to avenge their deaths by destroying Shuriki's wand and ending her tyranny over Avalor, reclaiming the throne as Crown Princess.
In the episode "A Day to Remember", both make a ghostly non-speaking appearance. Elena, thanks to her new ability to see ghosts, sees them standing next to the tomb and altar that had been set up for them on the Day of the Dead. They smile at both their daughters as Elena assures Isabel that their parents are there with them.
In the episode "The Princess Knight" it is revealed that Queen Lucia was Avalor's greatest fencer and almost won the Swordsman Tournament Cup, only to have her opponent cheat by breaking her wrist, so she had no choice, but to forfeit. Years later, Elena, while carrying a picture of her mom, righted that wrong when she defeated the son of Lucia's opponent and won the tournament dedicating the win in her honor.
In the Season 2 episode, "The Jewel of Maru", King Raul and Queen Lucia appear before Elena again as it was once more Dia de los Muertos after Elena had been unable to stop Victor and Carla Delgado from stealing the Jewel of Maru and escaping. After Elena tells them that she believes she's failed her test forewarned by Quita Moz that she has to pass to become Queen, Raul and Lucia comfort their daughter and explain to her that she should not be worried about the test. She just needs to do what she believes is best for Avalor as she never gave up, even during her imprisonment in the Amulet of Avalor. Thanks to their advice and encouragement, Elena was able to retrieve the Jewel of Maru and seal it away for good, then upon returning to her parents' grave, tells them that she'll see them again next year.
Trivia
King Raul is held in high esteem by his eldest daughter Princess Elena.
Queen Lucia wore the Amulet of Avalor before giving it to Elena for her fifteenth birthday. 
"Navidad" featured "Castillo Park" and Elena's full name is twice recited "Elena Castillo Flores", indicating that one of her parents' surnames is Castillo and the other's is Flores. In Spanish custom, the first surname is usually the father's first surname, and the second the mother's first surname. In recent years, the order of the surnames can be reversed at birth if it is so decided by the parents. Since it was revealed Francisco and Luisa's last names are Flores, that would mean Raul's last name is Castillo.
Gallery
References
v - e - d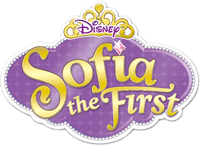 Characters
Princess Sofia • Queen Miranda • King Roland II • Prince James • Princess Amber • Princess Hildegard • Cedric the Sorcerer • Wormwood • Baileywick • Robin • Mia • Clover • Whatnaught • Goodwyn the Great • Winifred the Wise • Jade • Ruby Hanshaw • Princess Clio • Princess Maya • Princess Lakshmi • Prince Zandar • Princess Jun • Prince Hugo • Minimus • Princess Vivian • Crackle • Queen Cecily • Gnarlie • Trolls • Teeny • Ginger • Mrs. Higgins • Nigel • Lucinda • Princess Leena • Prince Jin • Magic Carpet • Jasper • Constable Myles • Prince Khalid • Meg and Peg • Boswell • Madam Ubetcha • Prince Desmond • Miss Nettle • Sir Gillium • Professor Popov • Helen Hanshaw • Oona • Queen Emmaline • Cora • Plank • Aunt Tilly • Wilbur the Wombeast • Admiral Hornpipe • Sven • Farley • Lulu • Emperor Quon • Empress Lin-Lin • Rex • Rosey • Prince Axel • King Garrick • Electra • Vaughan and Vance • Crankle the Ogre • Marla • Sir Bartleby • Sir Maxwell • Sir Finnegan • Queen Anya • Gwen • Chef Andre • Sofia the Worst • Lady Joy • Lord Gilbert • Wu-Chang • Jade Jaguar • Sir Dax • Boo • Princess Lani • Mamanu • Kamea and Halia • Praline • Freedo • Princess Zooey • Queen Avery • Princess Astrid • Slickwell • Greylock the Grand • Princess Ivy • Dragons of Enchancia • Winter • Whiskers • Glacia the Ice Witch • Hexie • Director Dove • Elliot, Amy, and Kurt • Tizzy • Master Erwin • Bryce Twigley • Button, Benngee, and Brody • Mossy • Carol of the Arrow • Jane • Princess Kari • Miss Elodie • Fluke • Slim • Shelly • Flip • Mantacorn • Onyx and Opal • Wendell Fidget • Mrs. Fidget • Saffron • Echo • Muck, Gunk, and Grime • Spruce • Ballerina • Mazzimo • Prince Roderick • Gavin • Kazeem • Sergeant Fizz • King Habib and Queen Farnaz • Chief Gnuckles • Flinch • Grotta • Queen Tessa • King Oberlyn • King Marcus • Herb the Hedgehog • Duncan and Herb • Elfonso • Elfred • Milo the Snake • Prince Derek • Sir Henley • King Henrik • Cordelia the Conjuror • Calista • Morgana • Crispy • Barley • Sassofras • Professor Zacharias Fleeber • Grand Mum • Gemina and Argus • Count Barnstorm • Raja Vijay • Sir Oliver • Sir Jaxon • Willawing • King of Brazendell • Kai • Princess Charlotte • Morris • Zinessa • King Philip and Queen Everly • Lily • Indigo • Marty and Maple • Mandy • Grimtrix • Wriggley, Pumpkin, and Chester • Skye • Piccolo • Baron Von Rocha • Professor Pecullian • Sea Monsters • Malachite and Fig • Omar • Prisma • Azurine • Orion • Vega • Chrysta • Sizzle • Cinder • The Duchess • Singe • Mare of the Mist • King Roland I • Ms. Candoo • Roma • Giggling Goblin • Captain Quivers • Twitch • Princess Cassandra • Sphinx


Elena of Avalor: Princess Elena • Princess Isabel • Francisco • Luisa • Shuriki • Alacazar • Zuzo • Mateo • Migs, Luna, and Skylar • Rafa • Chancellor Esteban • Armando • King Raul and Queen Lucia • Naomi Turner
Guest Characters: Flora, Fauna, and Merryweather • Cinderella • Jasmine • Magic Carpet • Belle • Ariel • Aurora • Snow White • Mulan • Rapunzel • Tiana • Merida • Olaf • Merlin • Archimedes